Diablo 3's cow level comes to life this week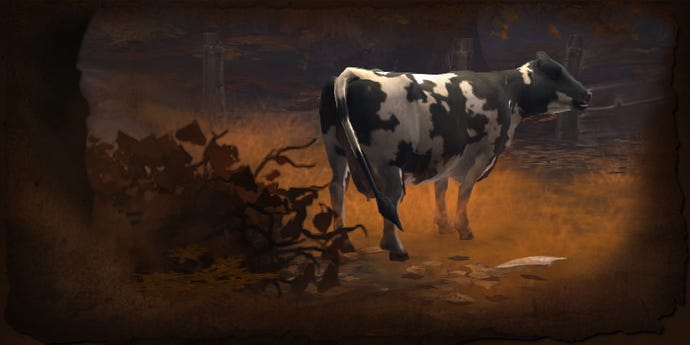 Blizzard is celebrating the third anniversary of Diablo 3 by making the elusive cow level available for everyone to explore.
Diablo 2's cow level was at times a reality and an urban legend the rest of the time. Blizzard wants to make sure all Diablo 3 players can be part of this ongoing Diablo legend by allowing everyone entry into the cow level.
The funny announcement warns players form entering portals that pop up in the game after defeating an enemy called Herald of the Queen.
The event is available for the PC, PlayStation 4, and Xbox One versions. As for the PlayStation 3 and Xbox 360 versions, they're getting a +100% bonus to XP and gold, stackable with other bonuses as well.
You'll need to own the Ultimate Evil Edition on consoles to take part in the festivities. You have until 11:59pm PDT on Thursday, May 21.