Destiny weekly reset for August 16 – Court of Oryx, Nightfall, Prison of Elders changes detailed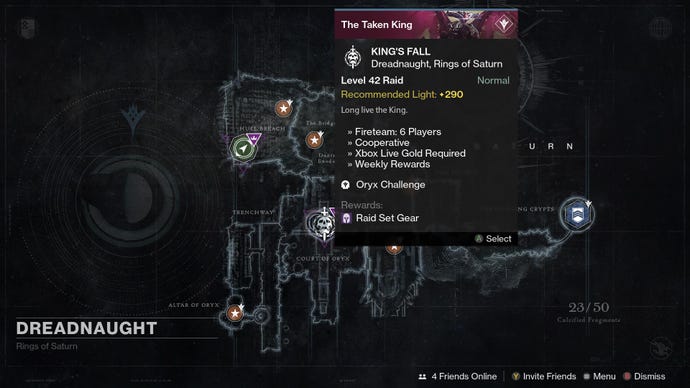 Your weekly dosage of Destiny fun starts on Tuesdays.
Bungie has hit the refresh button on Destiny servers, bringing an updated list of things to do in the game. That includes a new Nightfall strike, Prison of Elders arena shuffles, Court of Oryx boss changes, new chances to earn Sterling Treasures, and more.
See below for the full list:
Weekly Nightfall Shield Brothers is your Nightfall this week. Modifiers Catapult, Match Game, Fresh Troops, and Airborne are active.
Catapult greatly increases your grenade charge rate. Match Game forces you to use correct elemental weapons to go through enemy shields. Fresh Troops means there'll be more enemies in some squads. Airborne increase the damage you do while in the air.
Prison of Elders
-Level 32: Broken Legion
-Level 34: Urrox's Grudge
Court of Oryx
Thalnok, Fanatic of Crota (mini Crota) is the tier 3 boss this week. Here are a couple of quick tips to help you with the fight.
Sterling Treasure
Like every week, your chances of getting Sterling Treasure chests are renewed with every reset. You get one for free just by visiting the Postmaster.
Another is waiting when you finish a match in the weekly Crucible playlist, and one more when you complete a full game of Level 41 Prison of Elders. There are a bunch of items you can get from these chests, here are all of them.
King's Fall raid challenge
It's Oryx's turn for the raid challenge this week. Our guide is a good starting point. If you just want a quick primer, check out this video.