Destiny 2's Crucible will run at 120 frames-per-second on PS5 and Xbox Series X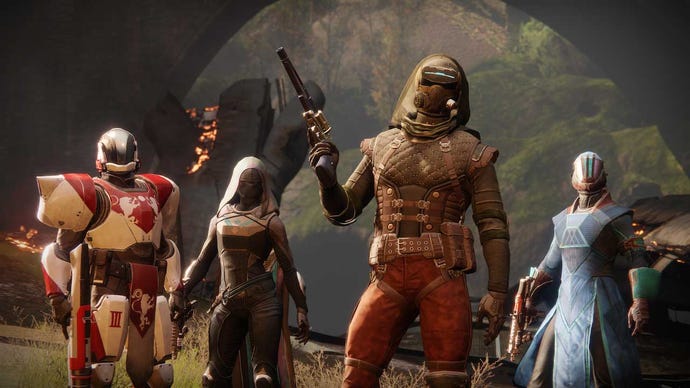 120fps will arrive soon in Destiny 2's Crucible.
Bungie announced during an Xbox Series X launch livestream that Destiny 2's PvP mode, Crucible, will run at 120fps on next-gen consoles.
When new consoles come out, there is always a big conversation about frames per second. While graphic prowess is impressive, it seems more and more consumers are interested in performance and fluidity. That's twice as true in competitive multiplayer games.
With that in mind, Bungie has gone ahead and announced that Destiny 2's Crucible is going to be running at 120fps on next-gen consoles. Talking to Xbox head Phil Spencer in a launch livestream for the Xbox Series X|S, Bungie's CEO Pete Parsons announced the enhancement. It will see the game running at twice as many frames as other modes in the game.
Here's a clip of the livestream, via The Verge's Tom Warren.
here's @pparsons and @Xboxp3 announcing 120fps mode in Destiny 2 crucible pic.twitter.com/D5gAtOwDKq

— Tom Warren (@tomwarren) November 10, 2020
While the PlayStation 5 wasn't explicitly stated, the parity was recently confirmed in a post by Bungie.
There will be a little bit of a wait though for players looking to show off their new consoles. The changes aren't quite live in the newly released Destiny 2: Beyond Light. That will come later down the road as part of the game's next-gen update, which goes live on December 8.
This does beg some questions though. Due to the game supporting inter-generational play, what does that mean for poorly Guardians stuck in the previous generation? It seems possible that players who buy new consoles may have up to a four times performance advantage to those who haven't invested yet.
Perhaps, that is just a price that needs to be paid to enjoy playing with your friends on updated consoles.
Destiny 2: Beyond Light is out now on PS4, Xbox One, Xbox Series X S and PC. It will land alongside the PS5 with the console's launch on November 12 or 19 depending on your region.