Destiny 2 update details dates and times for Raids, Nightfalls, Strikes, and Guided Games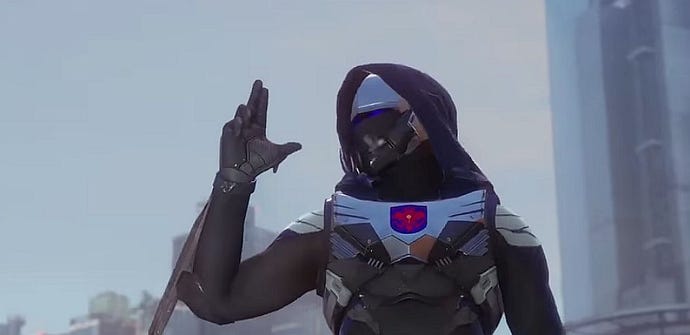 Destiny 2 Guided Games gets a soft beta at launch.
We are T-minus thee days from the Destiny 2 launch and we are pumped.
A new live action trailer has just dropped for the game, directed by Kong Skull Islands' Jordan Vogt-Robert, who will also be directing the upcoming Metal Gear Solid movie.
There's even a version of the trailer with an infinitely more epic musical choice, but you can be the judge.
And adorably, there are region appropriate trailers that pay homage to cups of tea, fry-ups, and Sunday roasts, instead of whatever nonsense everyone else has instead of those things.
The PC beta has just wrapped up and the last chance to play Destiny 2 before release will be at PAX this weekend. But in preparation for the release, Bungie has given us a heads up on when the Nightfall, Raid, and Trials will go live.
As usual, details of the Raid won't be teased. It's up to Guardians to battle through and find out what awaits them. Check out the dates and times below:
Nightfall: Ready when you are
Raid:September 13, 10AM PT/ 1PM ET/ 6PM BST
Trials: September 15, 10AM PT/ 1PM ET/ 6PM BST
Guided Games will be rolled out as "limited-access 'soft beta'", with only a few solo players able to access it on September 12.
"For Guided Games to have a successful launch, we need time for enough players to form into real Clans and be ready to guide other Guardians," Bungie explained. "If there are too many solo Seekers and not enough Clan Guides, the queues for matching will be quite long."
The soft beta will let them increase the number of players in Guided Games throughout September, as Clans establish and grow bigger. During this period, all Clans will be able to lend a hand to solo players, so check the dates and times for the beta and full launch of the feature below. Although Bungie hasn't specified a timezone, I'm guessing they're using PT as they normally so, and have worked out the corresponding timezones based on that.
Nightfall Guided Games Beta: September 12th, 10AM PT/ 1PM ET/ 6PM BST

30-50% of players will be given seeker access, depending on clan participation in Destiny 2 during the first week

Nightfall and Raid Guided Games: September 26th, 10AM PT/ 1PM ET/ 6PM BST

Target: 100% of players will be given seeker access
So buddy up, Guardians, and get yourself ready for the Destiny 2 console launch next week, on September 6.