Destiny 2 - story, PC release, pre-order bonus, Collector's and Limited Edition contents leaked - rumor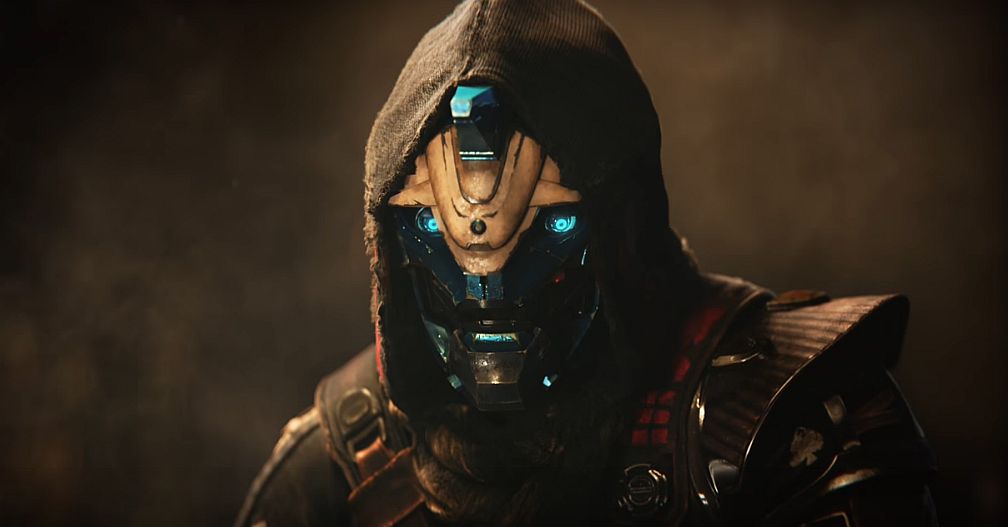 The Destiny 2 debut trailer won't land for another three hours yet, but already the hype train is reaching Mach 5 or something close to it, thanks to a purported leak out of a retail store in Spain. Obviously, take everything you read in this post as a rumor until official word comes down from on high.
The retail leak not only divulged the contents of Destiny 2 Collector's and Limited Editions, but the storyline and a look at the supposed PC game case.
According to the original post on Spanish site Universo Destiny, which has since been pulled, here's the synopsis of the story in Destiny 2 pulled from the retail listing. Please note, it has been translated, so there will be grammatical errors (thanks, reddit):
"From the creators of Destiny, a highly acclaimed game, the extremely anticipated sequel is coming up. A first person action shooter that places you in an epic adventure through the Solar System.

"The Last City on Earth has fallen before an overwhelming invasive force under Ghaul, the towering commander of the Red Legion. Guardians are running out of power, and the few survivors have left.
"You will venture in mysterious, uncharted worlds from the Solar System to discover devastating weapons and combat abilities. In order to defeat the Red Legion and face Ghaul, you will need to gather the surviving heroes from the City and fight back together to claim back home."

Much of this lines up with what was seen in the teaser earlier this week, and what was said to be unused concept art which surfaced in 2016.
The artwork from last year showed the Traveller and the Last City in flames - which was also shown in the Cayde-6 clip on Tuesday.
Contents of the Collector's and Limited Editions were also outed, along with a Cayde-6 statue as a preorder bonus. It' said the statue is exclusive to GAME in Spain, but as PvP Live points out the figure is also a limited pre-order bonus at GameStop.
The retailer will be given limited numbers of 100, it seems. The site also notes Cayde-6 is part of a Destiny line showed off by Bigshot Toys at New York Comic Con 2016.
@Gothalion apparently this is the Destiny 2 LE item you get #Destiny2 pic.twitter.com/n5WOii2K0v

— G (@Grithorne) March 27, 2017
It's been reported previously all pre-orders of Destiny 2 will come with early access to the beta, and this was confirmed by the listing. Previous reports state the beta will land on PlayStation 4 first. A pre-order page on GameStop also states the same, as seen in this image.
Here's the contents of the Collectors Edition and Limited Edition organized by MeisterLeder over on NeoGAF:
Collector's Edition
Destiny 2 game
Expansions I and II including quests, coop activities, multiplayer content and tons of armor and gear
Legendary sword DLC
Legendary emote DLC
Cabal empire emblem DLC
"Frontier" physical bag you can carry around with a 15" tablet pocket
"Frontier" kit including USBcharger with solar panel
A paracord
A solar rug
Limited edition steelbook
Collector's edition cabal themed premium box, including a notebook, a map, and collectibles such as postcards and "pawns from the Empire"
Limited Edition
Destiny 2 base game
Expansions I and II
The DLC noted in the Collector's Edition
The steelbook
The premium box and all the stuff inside
As far as the PC version is concerned, the only information provided was the box art, which is a sketchy screenshot of it taken from a monitor. It could easily have been photoshopped as it's not clear as a bell. As you will see, it's the same artwork on the poster which leaked last week.
While we're leaning toward all this being true, again, we can't say it's legitimate because neither Bungie nor Activision has revealed any information other than Destiny 2 is coming.
The debut trailer and more information on the game will drop at 10am PT/1pm ET/6pm UK. Stay tuned until then, we reckon.