Here's what you missed in the Destiny 2 reveal - and yes, that single image has a lot to tell us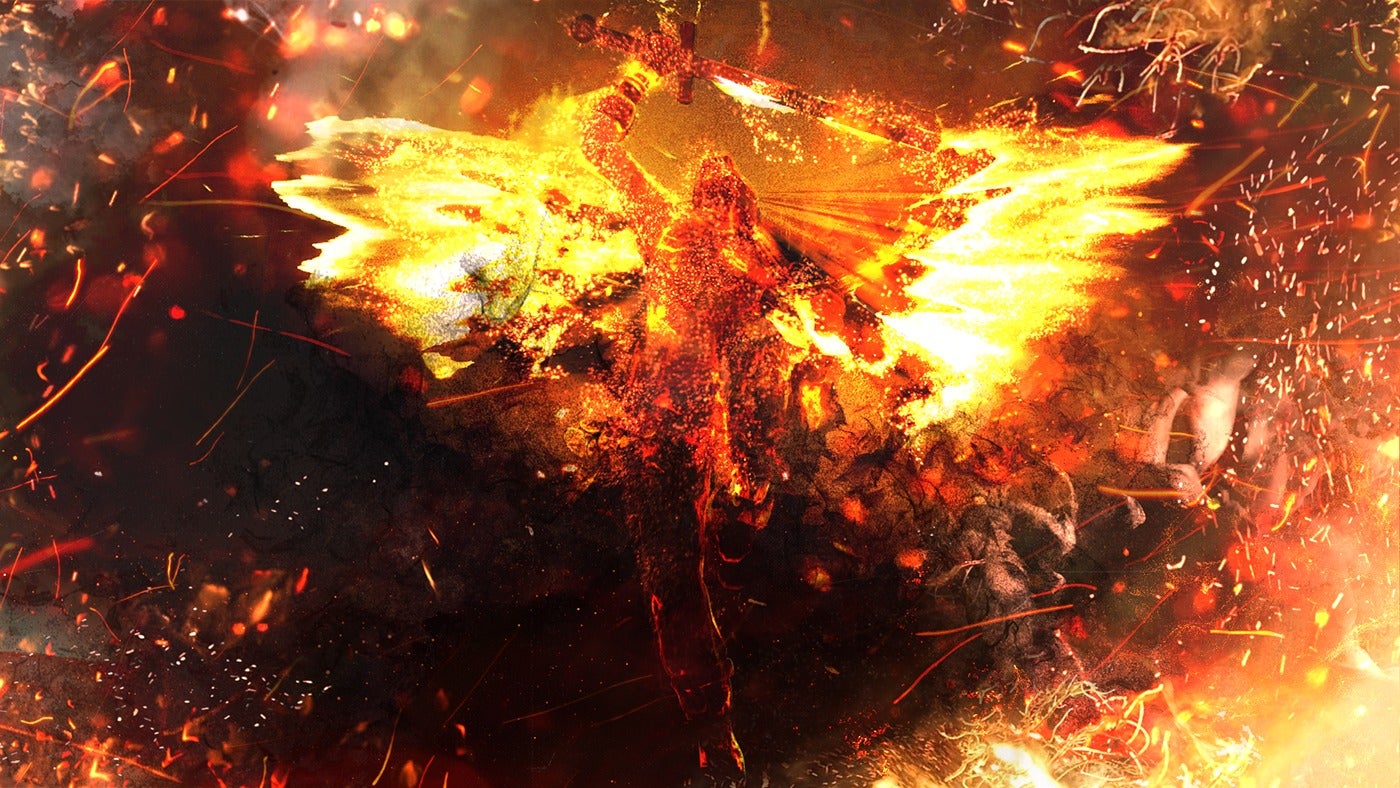 Destiny 2. The destruction of the Last City. The invasion of the Tower by the Cabal. Great big firey wings and a subclass that lets you hurl lightning spears. It's all there, sort of.
Destiny 2 was officially "announced" earlier today. Of course we all knew a Destiny sequel was coming, but this is the first time Bungie or Activision have referred to the project with a title, and it suggests that the developer and publisher will soon begin actually talking about it.
Again, that's not surprising, what with Destiny: Rise of Iron's final event, Age of Triumph dropping this week, it will be very soon be time to look to the future. But just because this news is obvious doesn't mean it's not worth closer examination.
Arekkz has turned his eagle eye on the reveal and spotted something very interesting; the official Destiny 2 reveal art, showing the Traveller and what appears to be the Last City in flames, lines up with images seen last year in the portfolio of one of the concept artists who worked on The Taken King. They were written off as unused concepts, but also taken down suspiciously quickly.
The fire theme of those old images may well relate to the destruction of the Last City; there have been persistent rumours that Destiny 2 is throwing away the old setting to forge something entirely new. This scenario now looks even more likely, especially when you consider references in the Destiny Mega-bloks set suggesting the Cabal would assault the tower in Destiny 2.
So now you want to look back at that old concept art and wonder what it might tell us about Destiny 2. That's a dangerous act of speculation as so much could have changed in the months since - but I'd like to think the rad-looking Guardian figures (we caught sight of a shield, a spear, a sword and some wings) represented new classes or subclasses. Exciting times!
There's no official word yet but we're expecting Destiny 2 in September 2017, possibly on PC as well as PS4 and Xbox One.