Destiny 2: Shadowkeep - where to find the dead Ghosts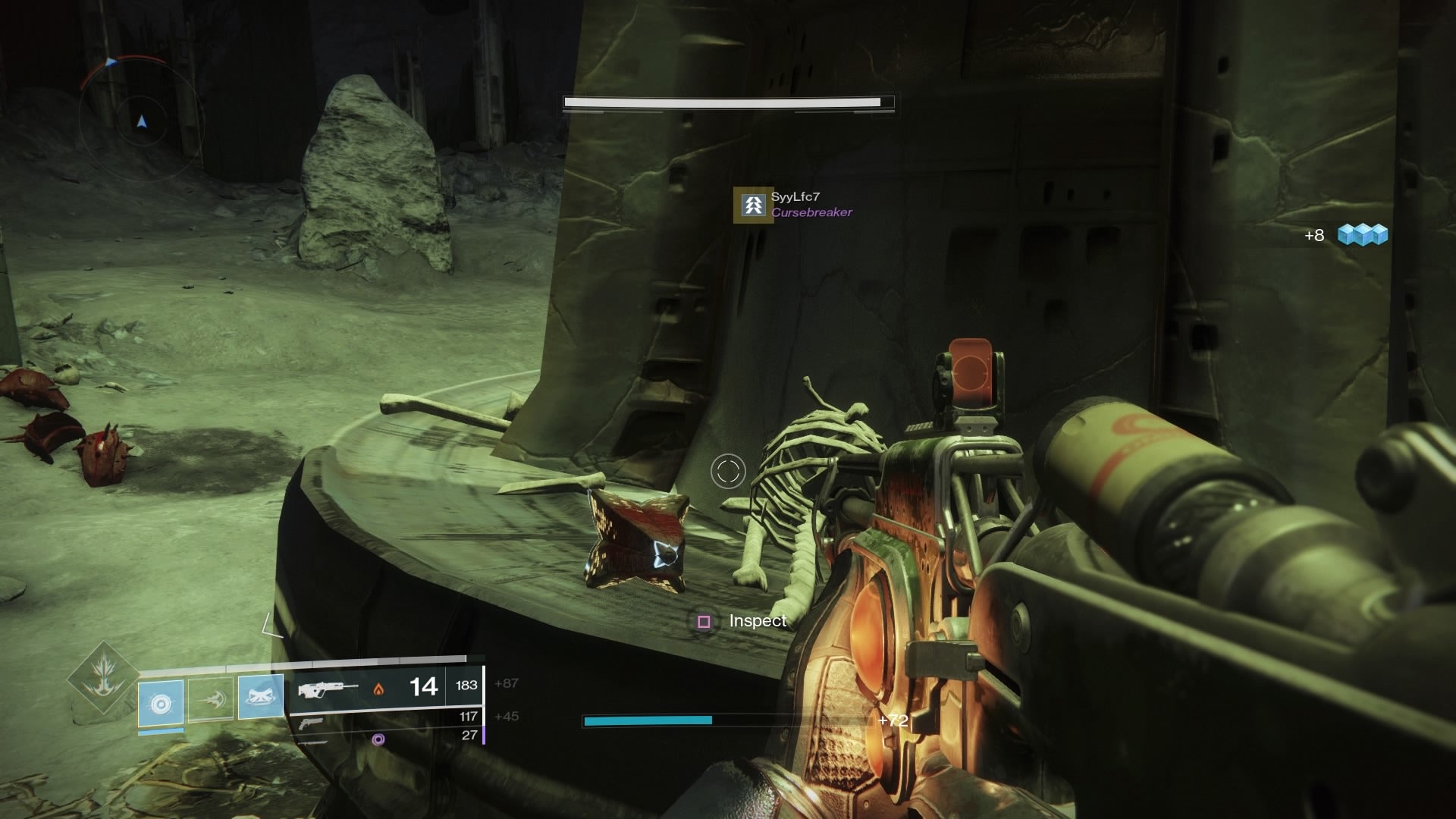 There are all kinds of secret items and lore to find in Destiny 2: Shadowkeep, including some lost Ghosts you'll need to find.
Once you've completed the main campaign, you'll eventually come across an item called Lost Ghost Trace. You can find this item by completing Public Events or opening chests found all over the Moon.
Once you've found a Lost Ghost Trace, bring it to Eris Morn and she'll task you with finding some dead Ghosts. As this is a post-story activity, consider this your only spoiler warning.
Destiny 2: Shadowkeep - where to find the dead Ghosts
There are nine dead Ghosts that we know of, though more may become available after the raid. The dead Ghosts make up part of the Luna's Lost Triumphs, so it's worth doing if you want to learn some interesting new lore.
You can only carry one Lost Ghost Trace at a time and you'll be able to pick which Ghost you want to track down.
In amongst some of Eris' fallen teammates, you'll find a dead Lonesome Ghost. We're not sure if this is linked to the Guardian-less Ghost from some of the Forsaken lore surrounding Mara and Uldren Sov, so if you have a better idea of where this Ghost came from, comment down below.
Each dead Ghost is associated with a quest and a fallen Guardian, so here's where to look for them:
| Guardian | Dead Ghost location | Quest name |
| --- | --- | --- |
| Eris Morn | Gatehouse | The Greatest Sacrifice |
| Lonesome Ghost | Anchor of Light | A Futile Search |
| Eriana-3 | Circle of Bones | Together Forever |
| Gimble-4 | Shrine of Oryx | Adonna's Quest |
| Gunnvor | Archer's Line | Echo of the Great Disaster |
| Sai Mota | World's Grave | First Crota Team's Fallen |
| Toland | Summoning Pits | A True Believer |
| Vell Tarowe | Hellmouth | Misplaced Trust |
| Vyhar | Lunar Battlegrounds | Dark Dreams |
You won't receive a waypoint when you're nearby like you would other items, but they will glow a faint white colour when you get close. You're looking for Ghost shells like the one below.
If you happen to find any other Ghosts, let us know in the comments down below. Thanks to the Raid Secrets Destiny community for making this handy list.
The Garden of Salvation raid begins this weekend and you can find the start times here. For more Shadowkeep guides, check out our pages on how to get the Deathbringer Exotic Rocket Launcher, how to complete the Nightmare Essence Cleansing and how to get Phantasmal Fragments, Cores, and access Nightmare Hunts.
If you're new to Destiny 2, you can check out our Forsaken guide here as well as how to find Lost Sectors and cache codes.