Fans have found a five-year-old build of Dead Island 2, and it's playable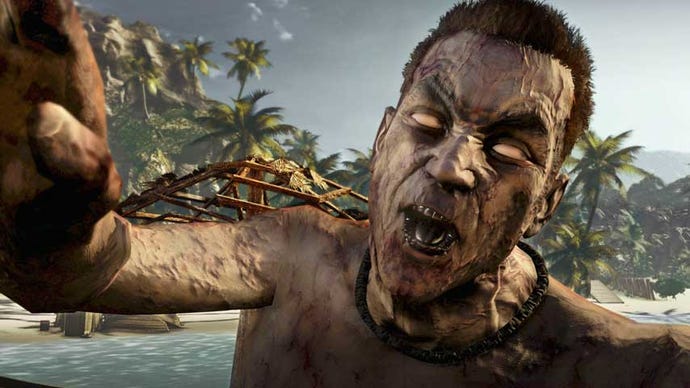 Dead Island fans have managed to locate a five-year-old build of Dead Island 2, and are now actively playing it.

A report published by Eurogamer drew attention to the build's resurfacing. According to said report, the five-year-old build of Dead Island 2 originally appeared on a 4Chan board, where players began to download and share the file - dated from June 2015 - with others online. The build contains a variety of placeholder features in its unfinished state, but it has been confirmed to be playable.
For those who don't know, Dead Island 2 was announced way back when in 2014. You can check out the official Dead Island 2 E3 announcement trailer below.
Although players are tinkering around with the five-year-old build, it's not necessarily indicative of what Dead Island 2 was, or is, supposed to look like. In fact, according to Koch Media CEO Klemens Kundratitz, Dead Island 2 is still very much a thing.
"Look, Dead Island is a very important brand for us and we've got to get it right," said Kundratitz in an interview with gamesindustry.biz. "It's just a testimony of our dedication to get it right.
"It's a great story to tell everyone that it's on its third studio, but we like to be judged on the end result and we're really confident that when it comes out it's going to be a kick-ass zombie game. We'll certainly give it all our power."
The report from Eurogamer also verified that the five-year-old build from 4Chan is a product of previous developer Yager, best known for Spec Ops: The Line. Development was originally transferred from Yager to Sumo Digital, before Deep Silver decided to enlist its own studio, Dambuster Studios - known for Homefront: The Revolution - to continue development of Dead Island 2.
At the time of announcing the transferal of Dead Island 2 development from Sumo Digital to Dambuster Studios, THQ Nordic also confirmed the return of the Saint's Row franchise and the potential for a new Timesplitters game.