Stranger Things' Demogorgon is coming to Dead by Daylight along with Nancy and Steve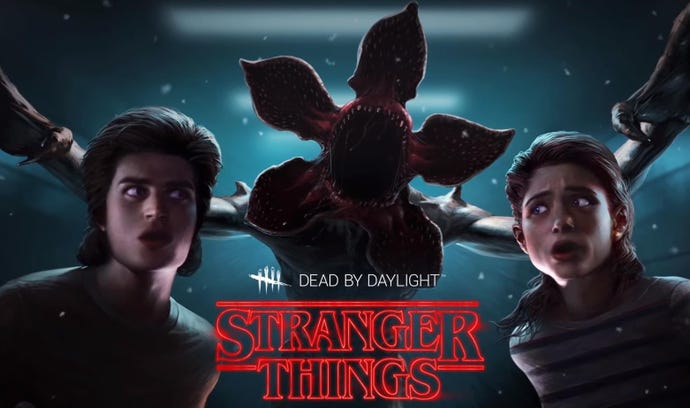 Dead by Daylight continues to amass a library of iconic horror film and TV villains.
The latest addition comes in the form of The Demogorgon, which Dead by Daylight is going to borrow from Stranger Things come September.
Not only is The Demogorgon a playable killer, you'll also be able to pick from two new survivors: Nancy Wheeler, and Steve Harrington. This DLC pack brings its own new map: the Underground Complex, which sits below the Hawkins National Laboratory from the show.
The Stranger Things DLC will be available next month for all versions of Dead by Daylight.
Though details are a bit scarce at the moment, the developer is hosting a livestream this Thursday, August 22 at 11am PT, 2pm ET, 7pm BST, where more will be revealed.