De Blob to add some color to 'Syfy Kids' lineup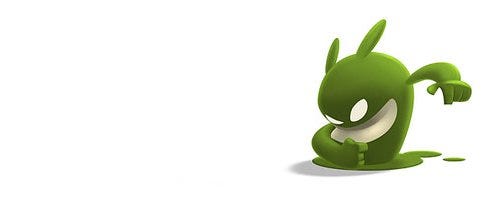 De Blob's back! And the Syfy network is... still here. Yeah! So, logically, it only makes sense that the two would team up, right?
No. It really doesn't. But they're doing it anyway.
"We are pleased that our owned franchise de Blob has been selected as a foundational character and storyline for Syfy's new Syfy Kids brand," said Doug Clemmer, Executive Vice President, THQ Kids, Family and Casual Games. "We look forward to working closely with Syfy to introduce de Blob's colorful world to a new audience of young adults via webisodes, television and other media, broadening awareness for this loveable hero."
As part of the deal, a new De Blob game's set to blob it up before March 31, 2011.
Huh. "Blob it up." Sounds like a decent catch phrase for, say, a kid's show. Oh Syfy...!
See the full presser here.