Days Gone, Dragon Quest Builders 2 and Collection of Mana are all reduced to under £30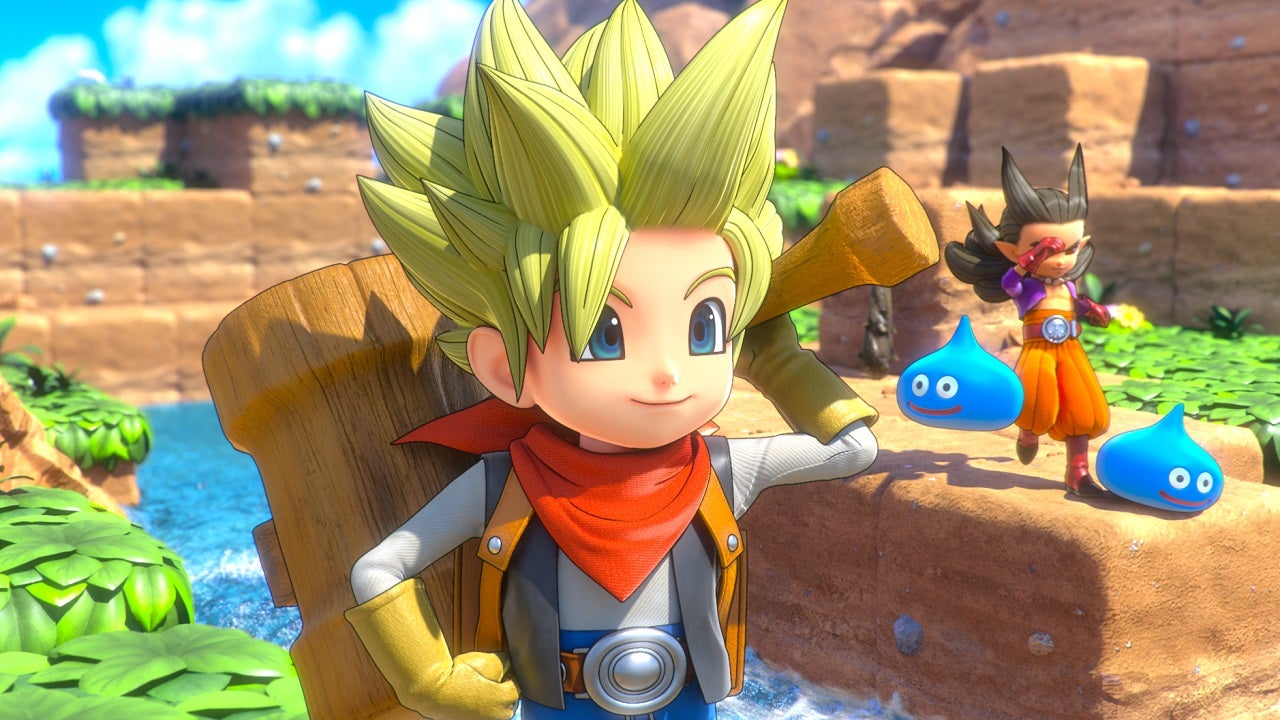 Using a new voucher code at eBay, you can get some recently released console games for under £30 at The Game Collection.
All you need to do is add the code 'PLETHORA' to your basket and you'll get 15 per cent off all purchases from The Game Collection's Outlet store on eBay. You can use the code on everything that's listed for sale so you can find yourself some terrific savings with just a quick search.
For starters, there's Sony Bend's post-apocalyptic definitely-don't-call-them-zombies adventure Days Gone. I've seen it around £30 a few times in the past but now you can get Days Gone for only £28.86. That marks the first time it's dropped below that price point and so is the cheapest it's been so far. Now's the time for a purchase, then, if you've been waiting for it to drop.
You can also find Days Gone for just $37.99 at Amazon US.
Elsewhere, for the cutesy sandbox RPG fans out there, you can get Dragon Quest Builders 2 for only £26.31 on PS4. Following a recent price drop that saw it fall to around £30 at many online retailers, this new voucher code takes another few quid off. It's a wonderful game, too, that expands on the excellent foundations of the original to create a more accomplished and expansive sequel.
Using the code you can also get Dragon Quest Builders 2 on Switch for £37.36. As we keep discovering time and time again, you're expected to pay more just for a Switch version!
And then you can also use the 'PLETHORA' discount code to get The Collection of Mana for £29.71. That's £5 off the price you'll find it at the majority of other retailers and a handsome discount when you consider that the classic RPG trilogy has only just been released.
There's no point stopping just there, though, when the voucher code can be used across a whole range of other games, consoles, accessories and other stuff. Here are some of the other top deals you can take advantage of at The Game Collection:
It's also worth pointing out that the 'PLETHORA' voucher code can be used on many more eBay stores until the end of the week. You can browse the full list here, but to give you an idea you'll find a whole range of tech, clothing and homeware stores in the sale. That means there's a good opportunity to find cheap TVs, laptops and so much more if you go deals hunting!
Lastly, as it hasn't seen a price drop for some time, you might be interested to know that Spider-Man on PS4 is now £19.99 at Amazon UK. Insomniac's superhero smash-hit was one of the best games out in 2018 and absolutely worth every penny at this price.
You can also pay us a visit at Jelly Deals where you'll find all the latest offers on the best PS4 external hard drives, the best SD cards for Nintendo Switch and our top picks from everything on offer in the Amazon End of Summer Sale!