Dauntless Patrol and Arcstone Guide - How to get Dull, Shining, and Peerless Arcstone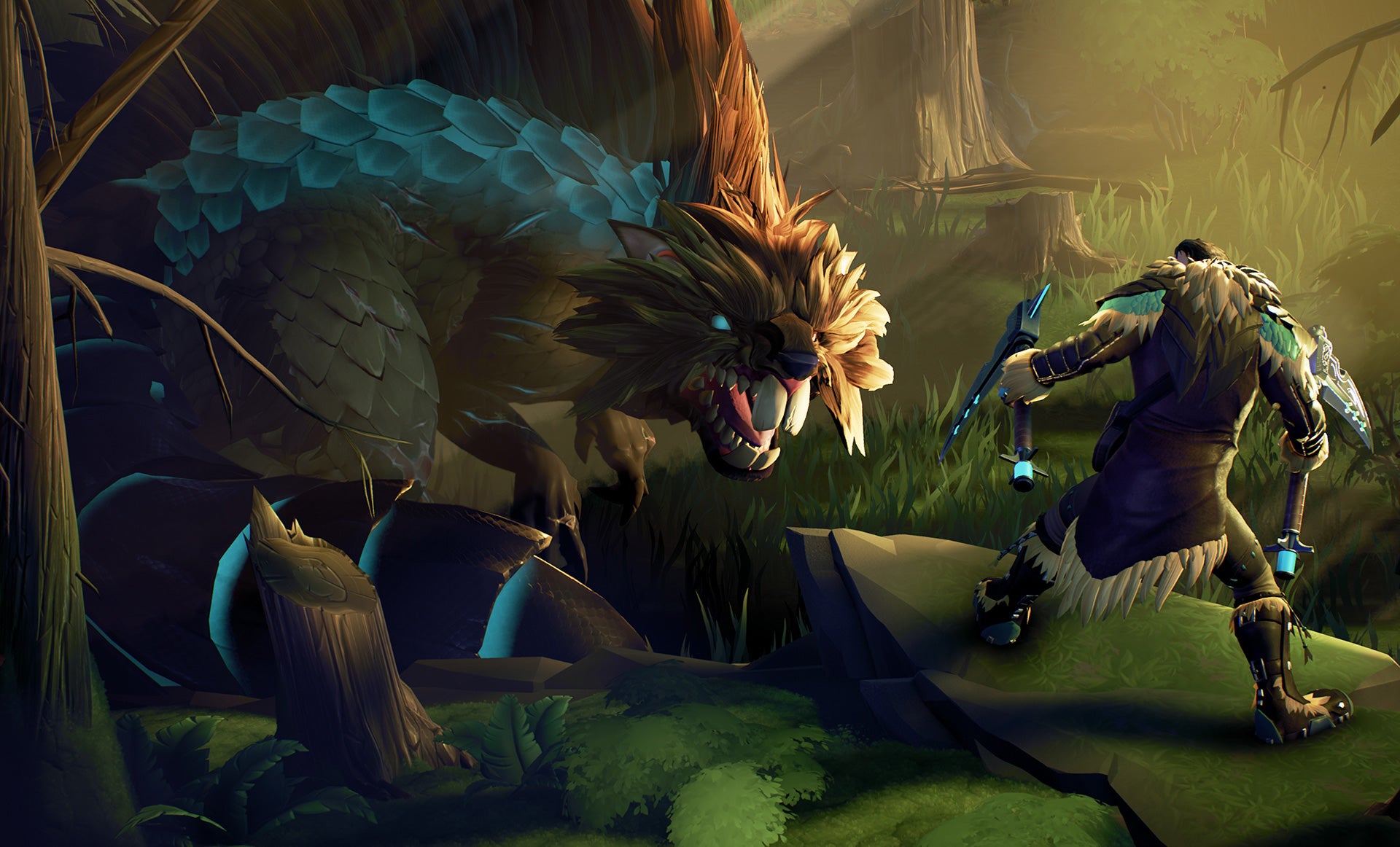 For a lot Dauntless you're relying on the reagents you're ripping off monsters. However, to upgrade that gear to the max and gain access to the real top tier stuff you're going to need something different: Arcstone.
Arcstone is obtained by completing medium-to-high level Patrols - a type of repeatable activity that's locked at the start of the game.
How to unlock Patrols in Dauntless
To unlock Patrols in Dauntless you need to complete the early-game quest "City on the Verge", which is given by Mentor Katerin Sorrel in the main square which the following objectives:
Achieve Slayer Level 4
Hunt Skarn
Hunt Shrike
Craft either the Skarn's Defiance or Shrike's Zeal Lantern
Complete Zai's quest "The Ironclad Admiral"
Upon completing these tasks, you'll be able to go over to a notice board and find a new menu option: "Patrol".
These allow you to choose a behemoth element, and one will be chosen at random for you to fight. This way, you can stack your gear to be strong against a particular type of behemoth, but you're running something that's a little different to the regular pursuit encounters.
Completing Patrols rewards you with powerful upgrade items. Low-level Patrols are a great way to farm orbs, while tougher ones will open the upper echelons of the upgrade tree.
At the beginning, you'll only have Neutral and Blaze Patrols unlocked. As you progress through the quest story of Dauntless and make your way towards the end-game, you'll unlock more. So if you have a favourite weapon, sit tight, you'll be able to upgrade it soon enough.
Another thing to note about patrols is that there are daily bonuses of extra upgrade items dished out for completing a couple every day. If you want to farm items of a particular element, make sure that you complete patrols of that nature first every day.
How to get Dull Arcstone,Shining Arcstone and Peerless Arcstone in Dauntless
Originally, the best arcstone items in Dauntless were only available in the Daily Patrol Bonus Rewards, so it was slow going.
It's now much more reliable and efficient to obtain them however.
The Arcstone rewards from Patrols are as follows:
| Patrol Level | Reward |
| --- | --- |
| Threat Level: 3-7 | Orbs |
| Threat Level: 8-12 | Dull Arcstone |
| Threat Level: 13-16 | Shining Arcstone |
| Threat Level: 17+ | Peerless Arcstone |
So this means that to get Dull Arcstone, you have to advance to Threat Level 8-12 behemoths, and so on.
To get there, you have to continue on the quest line path of the game's story and complete any and all objectives you can.
Dauntless Guides