Crysis 2 scans from German magazine hit the net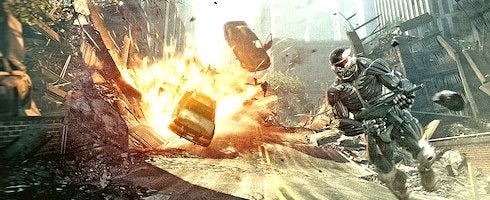 Scans from the February issue of German magazine PC Games hit the net today, showing off Crysis 2.
Set in New York City, the game not boasts a new locale, but also a new Nano Suit with a tactical visor enabling the wearer to "scan the environment for enemies, weapon drops and information and to eavesdrop on enemy chatter", reports WeAreTheInternez.
In the magazine, PC Games editor Christian Schütter chats about the Xbox 360 version of the game, which is also to be made available for PC and PS3 sometime this year.
The scans are over on Pureoverclock.com - go have a look.
Thanks, Mescalineeyes.