Rumour: Criterion NFS is Out of the Law, first concept art spotted [Update]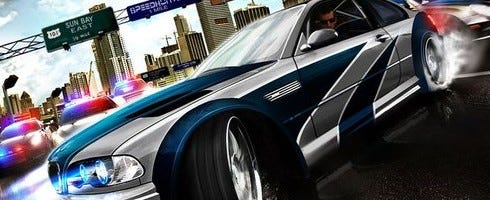 Update: Heads up, kids. Criterion's just said every droppet of info, and the art, is fake.
"NFS stories on the net today - 100% FAKE," the developer tweeted.
Case closed.
Original Story: A Czech NFS fansite (via Eurogamer.cz) is supposedly carrying the first two pieces of concept art for Criterion's Need for Speed game.
It's also been given a title, apparently: Need for Speed: Out of the Law.
Our Czech is not so good, so we're trusting machine translation, but the game's name is written on the art.
The title's action looks to tie in closer with Most Wanted then Underground, taking place in Sun Bay City, which is based on San Francisco.
The cars in the game are less extravagant than those in Carbon, with more 'ordinary' cars like the Mazda MX-5 in. Bikes are included too.
And you can create your own licence plate.
No platforms yet, but the Eurogamer piece has it down for PC, PS3 and 360. We'll follow up with EA.
EA confirmed the Burnout studio was working on a new NFS last June.