Coming soon to PS Plus in Europe: Critter Crunch, Abe's Exodus, Red Faction Guerillla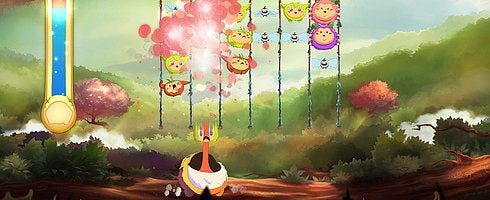 Sony has put out a list of what PS Plus users in Europe can expect from today until January 5 on the service.
Get the goods below.
While there has been an "unforeseen delay" in bringing a Red Faction Full Game Trial to the service, Sony said it's "working on bringing this to you as soon as possible", so you'll notice it on the list below with no date attached.
Sony said it still hasn't listed all the content you can expect as it's still finalising plans and ensuring information passed on is correct.
"Rest assured, this is not all that will be available each month so look out for some more exclusive, surprise treats coming to Plus in November and December – we know you like these," said Sony.
PlayStation Plus content from November 3 – December 1
PSN: Critter Crunch
minis
PSOne Classic: Syphon Filter
Full Game Trials
God of War I HD Remake
God of War II HD Remake
Red Faction Guerillla (later in the month)
Sale: 20 percent off the God of War I & II collection

Discounts
Landit Bandit (50 percent discount for Plus members on purchase)
Penny Arcade Parts 1 and 2 (buy one, get one free)
Punisher: No Mercy (50 percent discount)
Demo: Vanquish Survival Mode Demo Exclusive to PS+ for two weeks. This is a new demo which will go onto store section and be available via push download.

Dynamic themes
Exclusive MUBI Theme
Exclusive Shapes Theme
Dead Nation Dynamic Theme (free for Plus subscribers) available until January 2011
Premium avatars: 2 x MAG Avatars
PlayStation Plus content from December 1 – January 5
PSN: Cuboid
minis
Bubble Trubble
Dracula: Undead Awakening
PSOne Classic: Oddworld: Abe's Exodus
Discounts
Punisher No Mercy (50 percent off)
Greed Corp (50percent off)
Dynamic themes
Exclusive Winter Theme
Exclusive Lava Lamp Theme
Premium avatars
Hustle Kings Avatars x 5 – Available for two weeks only from December 8
Dead Nation Avatars x 5 – Available for 2 weeks only
Via EU PS Blog.