Chaos Rising - Last Stand footage, launch trailer, top review scores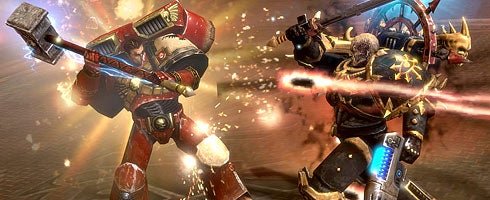 If you still need convincing that Dawn of War II add-on Chaos Rising is all kinds of awesome, hit the link for the game's last two explodo-trailers and a list of high review scores. Pretty simple, right?
The pack, which brings Chaos Space Marines to the fight as a playable race, released today. If this lot are to be believed, you should buy it:
Eurogamer - 9
Videogamer - 9
Multiplayer - 8.3
And here are the trailers. The first is a look at the game's Last Stand mode, while the second is the launch trailer.
Chaos Rising is out now.