Capcom and From Software announce Steel Battalion: Heavy Armor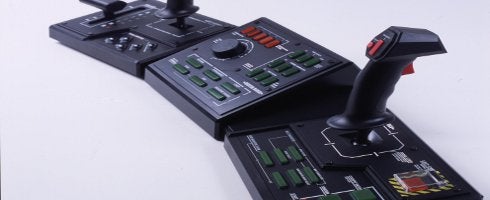 Remember the mech game with the 432 million-button controller? Well, it's back.
Please, Lord, give us another windshield wiper button. We need this.
During Microsoft's TGS presser, Capcom and From Software announced that they'll be collaborating on a sequel to the most disgustingly detailed mech experience in history, Steel Battalion.
According to Keiji Inafune, the driving concept behind is the game is "What if computers disappeared?" We'd be out of a job, for one.
The game sports a WWII-like visual style, but takes place in 2082, apparently.
But what about the gigantic, 18-wheeler-sized controller? No idea. Capcom said nothing. Maybe it disappeared with all the computers?
Oh well. More soon, maybe? We hope so. Otherwise, we'll be angrier than someone who forgot to hit the eject button in the original Steel Battalion. And that, friends, is the most frightening form of nerd rage.
Video courtesy of Joystiq.
Get screens for the game, as well as caught up on all that happened at the MS presser here.