Call of Duty: Modern Warfare Remastered supports bots in private matches, ability to turn off medals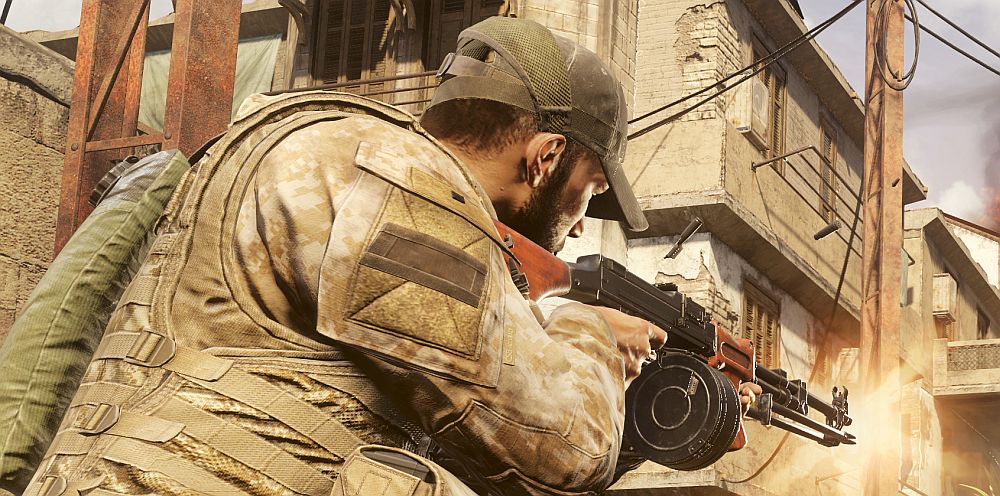 Developers of Modern Warfare Remastered are making sure the remake meets and exceeds fan expectations.
Call of Duty: Modern Warfare Remastered developer Raven has been very active on Twitter recently, answering fan questions and providing some insight about the type of features that they're bringing back, and the ones fans have been requesting.
Last week, lead designer Amos Hodge revealed that the original multiplayer announcer will return, and a bunch of other fan-requested features such as unlocked loadouts in private matches, and more.
Recently, the designer confirmed a couple more bits of information. First, Hodge revealed that AI bots will be available in private matches. This will be just one of the private matches options you can turn on or off.
.@Challard_ I agree, it would be awesome. #MWRemastered will have bots in the private match options.

— Amos Hodge (@wendellwobble) October 3, 2016
The medals that constantly pop up in multiplayer was another controversial subject. Many of those who played the game at Call of Duty XP, and fans who watched multiplayer footage out of the same event, didn't like the constant pop ups. The original Modern Warfare didn't feature them as strongly as later games.
Thankfully, you'll be able to turn them off.
Raven has added an option to disable the in-game HUD icon display for medals. #MWRemastered

— Amos Hodge (@wendellwobble) October 1, 2016
Call of Duty: Modern Warfare Remastered will only be available to owners of Infinite Warfare's Legacy Edition, at least for the time being. If you have a digital pre-order of this version on PS4, you even get to play the campaign tomorrow.