Call of Duty confirmed for XBLA/PSN? [Update]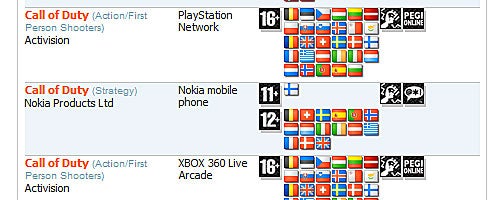 Update: Looks like Wolfenstein 3D is on its way to XBLA too. Thanks again, Blerk.
A listing on the PEGI ratings site reveals that Call of Duty is heading to XBLA, PSN and mobile devices.
Whether this is a remake of the 2003 shooter, or something new entirely, remains to be seen.
Thanks, Blerk.