Black Ops Cold War Season One brings new Warzone map, three new weapons and much more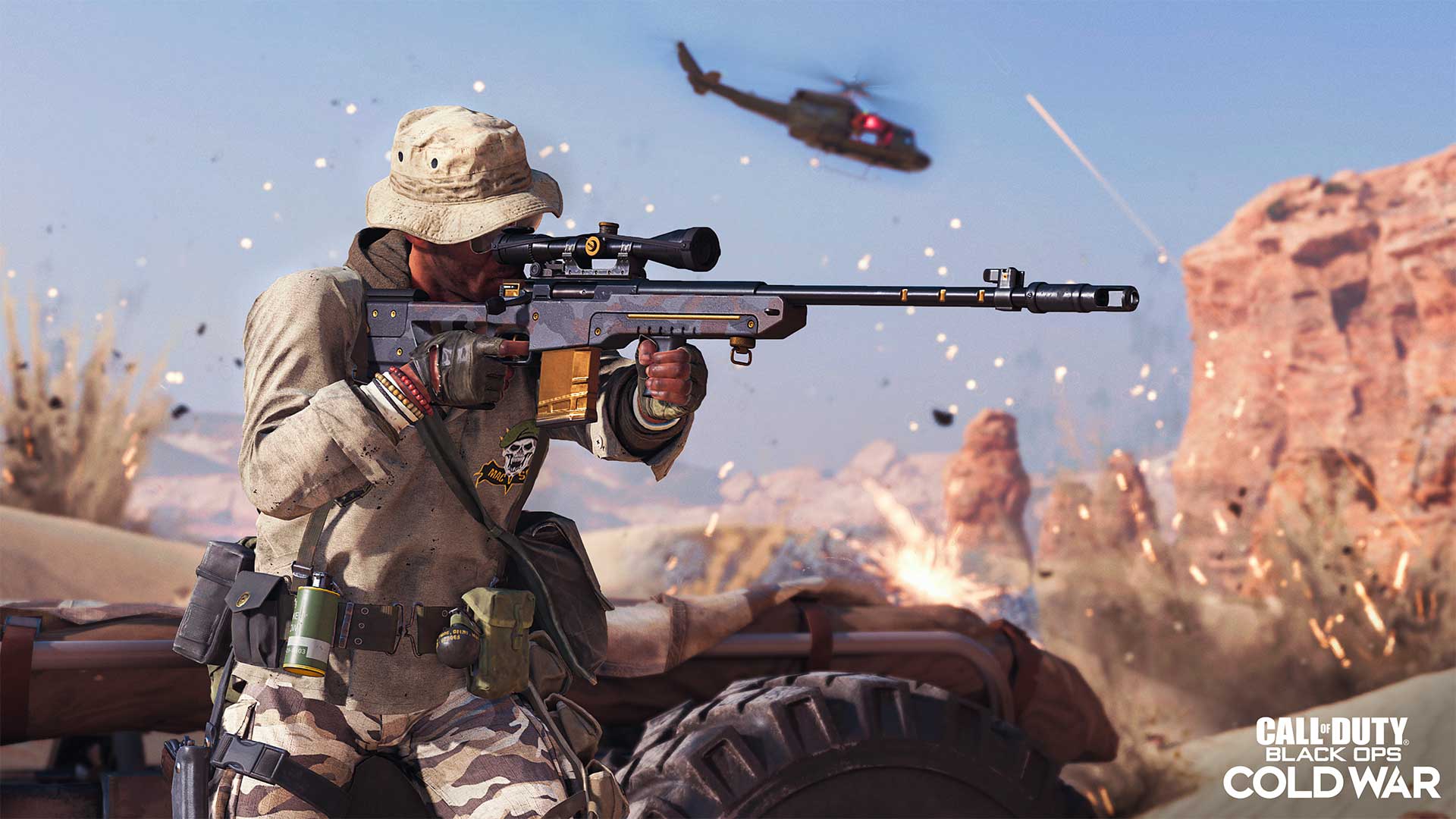 The first season of Black Ops Cold War is chock-full of new content for both the main game as well as Warzone.
Activision has finally revealed all remaining details about Season One of Call of Duty: Black Ops Cold War. Not only is this the start of the post-launch content release schedule for Treyarch's game, it's also the first time Black Ops Cold War will fully merge with Warzone.
When the season launches at 11pm PT, 2am ET, 7am UK (Wednesday) on Tuesday, December 15, progression and unlocks - including the Battle Pass - will be earnable across both games. Black Ops Cold War's arsenal of weapons and operators will also work across both.
For Warzone, Season One introduces a new map dubbed Rebirth Island. This small map is comparable to the size of Black Ops 4's Alcatraz. The Mini BR map supports up to Trios and Quads, though with a much lower player count compared to Verdansk. Rebirth includes its own Gulag, and Verdansk is also getting a new Gulag that replaces the existing prison showers.
Next week, Rebirth will host a traditional battle royale mode, as well as Resurgence, a new game mode where players respawn every 30 seconds. Warzone is also getting an attack helicopter sometime this season, with two miniguns mounted on the sides that can be controlled by players. The new attack helicopter will be available in Verdansk as well as Rebirth.
Season One also introduces a Battle Pass with two free weapons, usable across both games. Those being the Groza assault rifle (tier 31), and the MAC-10 SMG (tier 15). During the season, the Streetsweeper shotgun will be added.
For regular Black Ops Cold War multiplayer, there's even more content in store for Season One. 6v6 fans get a remake of Raid, the new map The Pines as well as a holidays-themed Nuketown. Gunfight also arrives this season with four maps in tow. Later in the season, Fireteam will get a third map in Sanatorium.
Treyarch is also adding a new scorestreak in HARP, essentially an advanced UAV that reveals enemies' direction as well as location. For maps big enough to support it, you'll find the new tactical raft available for use.
You can even expect new multiplayer modes. Prop Hunt kicks off the season, and Dropkick joins later on. Zombies is getting two new modes this season as well with Cranked, and Jingle Hells.
For everything else, hit up the official blog.