Burnout Paradise Remastered announced for a March release
EA has confirmed what we all knew already: Burnout Paradise Remastered is real, and it's out in March.
Burnout Paradise Remastered was announced by EA today, finally, after a Japanese listing for the game popped up online earlier this year.
Burnout Paradise Remastered first came to light in December 2017 when Brazilian site GamePress found a listing for the game in database of a local supplier.
Criterion said in 2016 there were no plans to release a new Burnout title, or a remastered version of previous releases as it was "too busy" working on other things. That wasn't entirely the case, apparently.
Those who purchase Burnout Paradise Remastered will find it includes the original base game and the eight add-on game packs released during the Year of Paradise. This includes the extension to the drivable world with Big Surf Island.
Here's the list of content:
Burnout Paradise Base Game
Big Surf Island
Party Pack
Burnout Bikes
Boost Special
Legendary Cars
Cagney Update
Toys
Cops & Robbers Pack
The game will also display in 4K at 60fps on PS4 Pro and Xbox One X, according to Criterion in the press release.
Burnout Paradise Remastered will be released on PlayStation 4 and Xbox One March 16.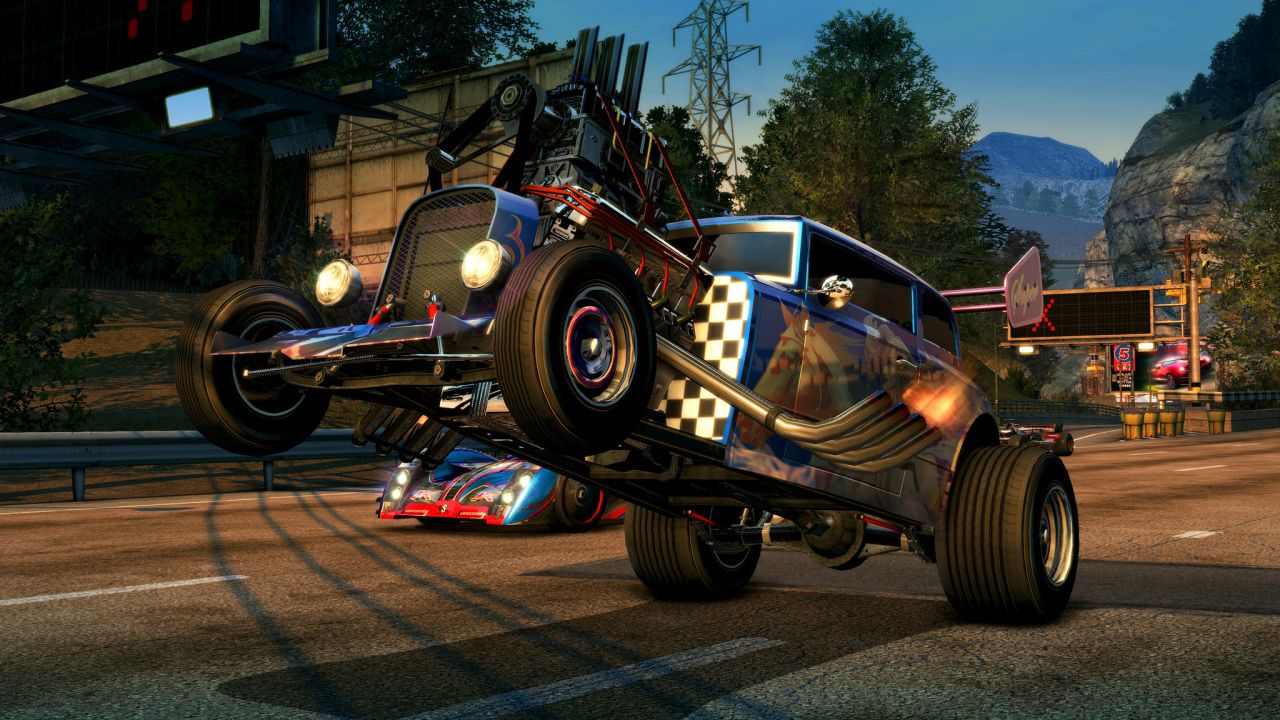 EA Access members will also get to play Burnout Paradise Remastered before its worldwide released, starting on March 9 through a Play First Trial on Xbox One.
It will be made available on Origin for PC later this year, bringing the Big Surf Island add-on to the platform for the first time.