Bruckheimer feels good movies based on games boils down to talent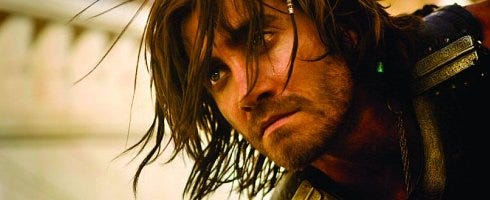 Jerry Bruckheimer, him that does movies and such, has offered his opinion on why movies adapted from videogames usually bomb at the box office.
Speaking with Gamasutra, Bruckheimer said that it all depends on the approach, character, story, and the subsequent talent hired to work on it when it comes to making one successful.
To him though, it can be done, and his latest film, Prince of Persia: The Sands of Time, is setting its sights on doing just that.
"It depends on who's involved with it and the approach they took," he said. "I had a journalist [once say] 'Well, I don't think it's any harder than taking a theme park ride and turning that into a movie.' He meant Pirates of the Caribbean.
"It's a very successful trilogy, and now we're starting a fourth one. We used the same skill, as far as storytellers, that we used on Pirates of the Caribbean on Prince of Persia. Jordan Mechner came to us with John August, the screenwriter, and they pitched this idea.
"I'd never played the game until he came to me and pitched the story. It was a very intriguing story. He wrote the initial screenplay, and from that point on, it took us six years, and here I'm sitting in a room with you guys and we've finished the movie.
"It always depends on story and character. With that, if you can create that, then you've got it. That's what it's about. We're storytellers. That's all we do. The more interesting the story and the characters, and the better the themes, chances are you're going to have a better movie, if you surround yourself with talented people".
The Sands of Time hits theaters Memorial Day Weekend (May 28), and Ubisoft plans to release PoP: The Forgotten Sands around the same time, on May 21.