Here's Bloodborne's leaked PS4 gameplay trailer in full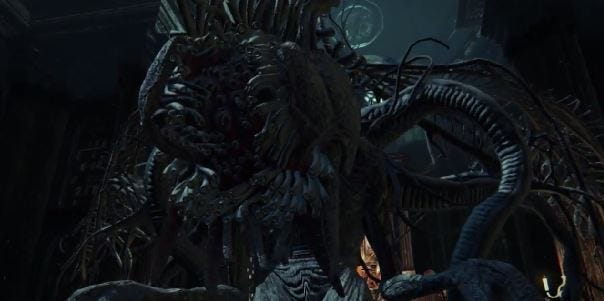 Bloodborne started life at From Software as Project Beast, and before E3 2014 we saw a few gifs leak out of project. Well, the trailer they were taken from has now leaked in full, and it's basically all gameplay. Quick; before it's pulled.
It follows this leaked Bloodborne PS4 gameplay captured during a behind-closed-doors E3 2014 session. Naughty!
Director Hidetaka Miyazaki has also explained why his team opted for a new IP instead of the next Demon's Souls.
Only SP has the new Bloodborne trailer here. The site appears to have hosted it privately somewhere so that the footage doesn't get pulled. Have a look and show them some love through the link.
Let us know what you think below.