Blizzard tops Develop 100 2009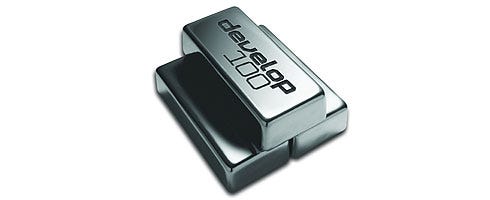 Intent's released its Develop 100 listing, with Blizzard sat at the top.
Nintendo won it last year. Wii death confirmed.
Full thing through the link. Press release after the break.
DEVELOP 100 CELEBRATES THE WORLD'S MOST BANKABLE GAMES DEVELOPERS
World of Warcraft developer Blizzard Entertainment conquers respected yearly list of planet's best studios
Monday 11th May/...Today sees the publication of the fifth Develop 100, a respected annual listing of the world's most successful games developers.
The book is published, in association with technology firm Emergent, by the editorial team behind Develop magazine (www.developmag.com) – the leading international publication for games developers.
World of Warcraft developer Blizzard Entertainment takes the top spot, knocking last year's number one Nintendo down to second place.
Generating over a billion dollars in revenue every year from both online transactions and boxed product sales, Blizzard is responsible for one the most famed massively multiplayer online games ever with over 11 million players.
The Develop 100 is an invaluable guide that throws light on the real winners in the world's fastest-growing creative industry. The list is put together by the magazine's editorial team, taking into account a variety of criteria including key sales charts made available by the likes of GfK-ChartTrack, NPD and Famitsu, success of online business models, Metacritic scores and industry standing.
31 studios from across Europe feature in the list - 26 of them in the UK. These include the likes of Rockstar North (third on the list and responsible for the Grand Theft Auto franchise), LEGO Star Wars developer Traveller's Tales (11th) and Media Molecule (18th), the developer of LittleBigPlanet - and the highest placed independent UK studio on the list.
"Our yearly Develop 100 has become an essential read for games industry executives the world over," said Develop editor-in-chief Michael French. "It is read by everyone in the sector, from the tiniest independents to business leaders at gaming giants like Electronic Arts HQ in America to Kojima Productions in Japan. With widened criteria which better reflect the fast-changing and various business models adopted by studios across the globe, this edition is no different."
The listing, from 1 to 100, plus a free digital edition, can be found at www.develop100.com. More analysis and data can be found at www.developmag.com
Develop 100 is sponsored exclusively by Emergent.