Black Ops has a couple retro surprises in store for players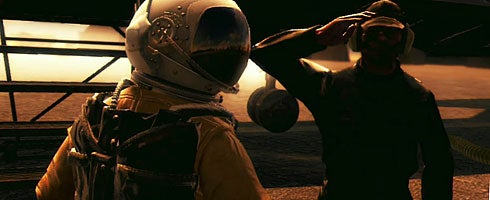 It is pitch black. You are likely to be eaten by a grue.
Call of Duty: Black Ops has a couple of nice surprises in the main menu screen, the one in which you're trapped in a room which looks a bit more demented than one in the opening of a Robot Chicken episode, and if you find a way to escape from your chair with some well done trigger work, two surprises will await you, per MTV.
Behind your chair, there's an old, Apple styled computer, which upon booting up will allow you to type commands into it. When the keyboard pops up, type in DOA and the computer will unlock Dead Ops mode, which you can access via the Zombie listing of the main menu. This is a retro-styled top-down, dual stick shooter which you can play solo or co-op and it contains Achievements and Trophies.
The best surprise by far, though, is when you type in ZORK on the computer which will, of course, unlock ZORK. Grues and text-based adventure ahoy.
If you try this out, let us know. You can check out how to unlock each one in the video below.
Call of Duty: Black Ops is out worldwide for PC, PS3, and Xbox 360 - which can boast one million players in the first 24 hours on Live.
Our condolences to business owners everywhere for yesterday's unproductive work day.