Black Desert Online's second closed beta kicks off next week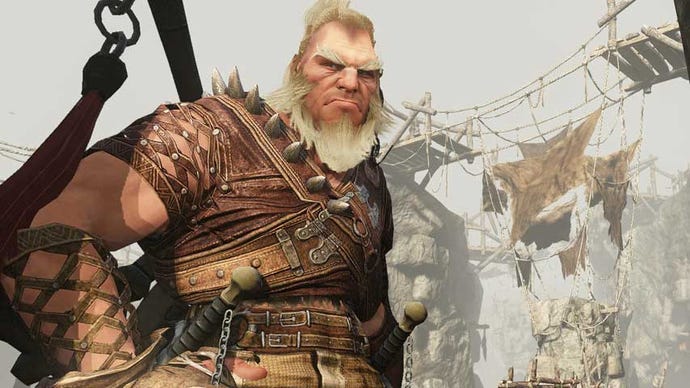 Those participating in the second Black Desert Online closed beta next week will notice a number of improvements and additions.
Daum Games has been collecting player data and feedback since the first test kicked off in December, and one of the more notable changes coming next week is the Revamped Karma system. Changes to this system will balance player kills and death penalties.
There have been adjustments made to experience gain as well, and the level cap has been raised to 55, which should give testers something extra to achieve.
Other additions include voice overs, French and German localization, tutorial videos and an improved user interface.
There will also be a number of in-game events happening throughout the beta. Details on these scheduled events will be posted on the official forums at a later date.
Name reservations opened today, February 9 to all pre-order customers. If you've yet to pre-order, you have until February 26 to reserve your name and grab some pre-order goodies such as head start access.
Customer have until February 26 to place their pre-orders for one of three available packages for sale.
Pre-purchasing the Conqueror's or Explorer's package will automatically grant you beta access, so a beta key isn't needed.
Also, don't forget about the Beauty Contest/ whic is running until February 15. Prizes range from t-shirts to pearls, which is the currency used in the MMO's shop.
You can download the character creator from here.
Characters made using the standalone Black Desert Online Character Creator can be used both in the second beta test and in the full game.
Black Desert Online releases March 3 and the second closed beta runs February 18-22. The client can be downloaded from February 16.