EVE Online creator CCP acquired by Black Desert Online developer Pearl Abyss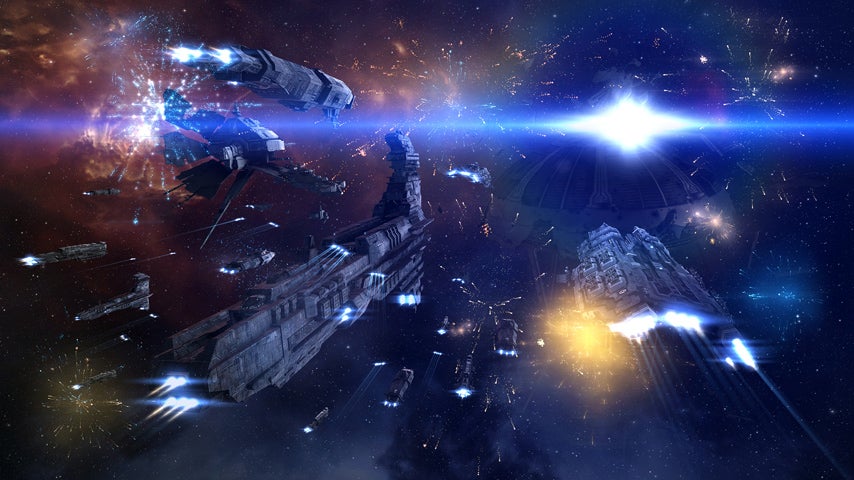 Icelandic developer CCP Games, creator of space MMO EVE Online, has been acquired by Pearl Abyss.

Pearl Abyss is the developer of the massively successful online RPG Black Desert Online.
"The deal outlines that CCP Games will continue to operate independently as a developer with studios in Reykjavik, London and Shanghai, while integrating the company's extensive development and publishing expertise into Pearl Abyss' operations for all current and future projects," according to a press release.
CCP Games has been Reykjavik's leading independent studio since EVE Online launched in 2003. It has tried to establish new spin-off titles in the EVE universe, but EVE Online remains the studio's flagship product.
Black Desert Online is Pearl Abyss' big success, helping the company set sales records in 2018. Pearl Abyss went public in 2017 and has been looking to expand with mergers and acquisitions. The deal brings together two of the biggest digitally distributed MMORPGs.
CCP recently shut down development of its virtual reality games and closed its studio in Newcastle. In an interview with VG247, CCP CEO Hilmar Veigar Pétursson said that the studio's focus for the future is EVE Online, first-person shooter Project Nova and mobile title EVE: War of Ascension.
"I have been seriously impressed with what Pearl Abyss has achieved ever since I first visited their website for Black Desert Online and subsequently became an avid player of the game," said Pétursson about today's deal.
"Pearl Abyss is a fast-growing company with lots to offer in terms of technology, capability and vision. I believe our two companies have a lot to learn from each other. We are very excited to join forces with them and achieve great new heights for our companies, our games and – above all - our players."