2K games establishes a new studio to create Bioshock games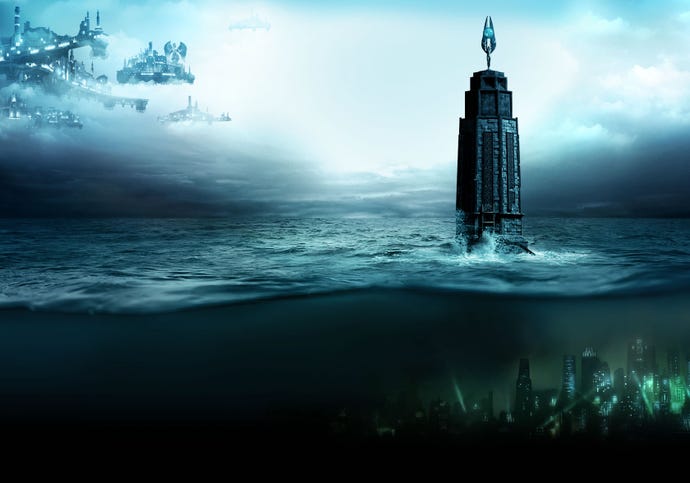 There's a new caretaker of Bioshock at 2K Games.
2K Games has announced today the founding of a new studio whose first project is a new Bioshock game. Dubbed Cloud Chamber, the team has already begun working on the next Bioshock game, though it is still early in development.
2K Games called Cloud Chamber a "collective of storytellers," and it's being lead by industry veteran Kelley Gilmore - the publisher's first female studio head. Cloud Chamber will operate out of two offices, one in 2K Games' HQ in the Bay Area, and another Montreal.
The team includes Bioshock and Bioshock 2's Hoagy de la Plante as creative director, Bioshock Infinite's art director Scott Sinclair, and design director Jonathan Pelling. Also included are developers who worked on Assassin's Creed, Call of Duty, and Star Wars among others.
This is also 2K Games' first Canadian studio, and the company hopes this to be the start of a large presence in Montreal.
"We founded Cloud Chamber to create yet-to-be-discovered worlds – and their stories within – that push the boundaries of what is possible in the video game medium," said Gilmore.
"Our team believes in the beauty and strength of diversity, in both the makeup of the studio and the nature of its thinking. We are a deeply experienced group of game makers, including many responsible for Bioshock's principal creation, advancement and longstanding notoriety, and honored to be part of the 2K family as stewards of this iconic franchise."
Outside of the 2016 re-release, Bioshock: The Collection, the series has laid dormant for this entire generation. Bioshock: Infinite is its last original entry, having launched all the way back in 2013.
The two mainline Bioshock games were developed by Irrational Games (Bioshock 2 by 2K Marin), which has since re-branded to Ghost Story Games. Lead by original creator Ken Levine, Ghost Story has yet to produce a game. Levine does not appear to be involved with the new Bioshock project.