Bethesda and Microsoft will host a joint conference at E3 2021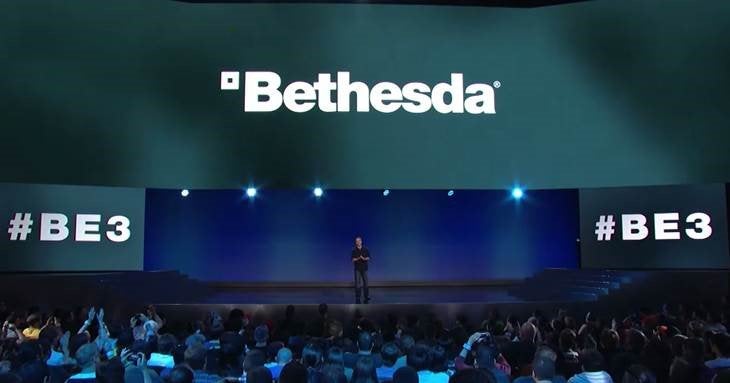 Bethesda and Microsoft will hold a joint conference this year at E3 2021.
News of the joint conference with Bethesda and Microsoft was revealed in an interview with Xbox Games Studios head Matt Booty.
In the interview with French outlet Le Figaro (subscription required), it was said by the author Chloe Woitier the conference would happen within a few weeks, which likely means E3 2021 (thanks, IGN).
Both Microsoft and Bethesda tend to host individual shows during the conference, but it makes sense this year considering the latter is now owned by the Xbox company.
What all Bethesda plans on showing during the conference is not known at this time, but it's possible we will finally get a look at how Starfield is coming along. According to Bloomberg's Jason Schreier, the game will make an appearance at E3, but that the game is "nowhere near done," and won't be released this year. So, we're probably looking at sometime in late 2022.
And, whether we will hear anything else on the next Elder Scrolls game is not known either, but it would be nice - even if Starfield is coming out before it. Then again, it could be "years" before we find out anything about it (booooo!)
Microsoft is just one of the companies confirmed for the virtual conference this year. The others are Capcom, Nintendo, Take-Two, and Ubisoft along with Bandai Namco, Gearbox, SEGA, Square Enix, and Xseed Games.
Surely more companies will be announced at a later date.
Coinciding with E3 this year is the Summer Game Fest, which kicks off June 10 just a couple of days ahead of E3 2021. Partners this year include 2K Games, Activision, Bandai Namco, Blizzard, Capcom, Devolver Digital, EA, Epic Games, Gearbox, Hi-Rez, PlayStation, Riot, Sega, Square Enix, Steam, Ubisoft, Warner, Xbox, and plenty of other developers and publishers.
E3 2021 runs June 12-15.