This is what Bayonetta can do when wearing classic Nintendo outfits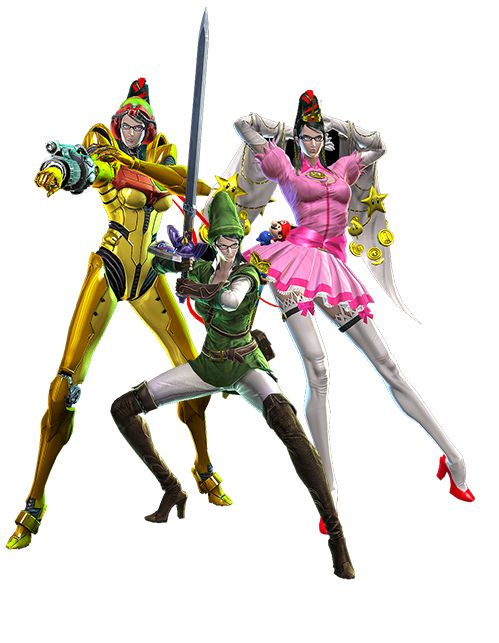 Isao Negishi, director of the Bayonetta Wii U port that comes specially packaged with Bayonetta 2, has outlined how the new duds our favorite witch will be sporting changes the way she dispatches enemies.
The new costumes inspired by classic Nintendo heroes and heroines were all given the "ok" by Hideki Kamiya.
When the Princess Peach costume is donned, players will be able to summon Bowser who can "pummel enemies with punches and kicks," as well as a stomp attack
By equipping the Shuraba with Link's costume on, Bayonetta can use a Master Sword created by Wicked Weaves which can slice enemies in two. The costume also changed the sound effects to the jingle which plays upon opening a treasure chest in The Legend of Zelda games. Other sound effects taken from A Link to the Past are included as well.
The Samus suit is from the first game, per Kamiya's request, and Bayonetta can put the visor up or down during cut scenes.
"I think you can see why I'm not hesitant to call this Wii U port a "Special Editon", said Negishi. "This actually isn't everything new the game has to offer."
Some action shots of the costumes are below, and although small, give you an idea of what to expect.
The dual pack will be released in October.