PlatinumGames co-founder Hideki Kamiya is leaving the studio next month
No word on what he's up to next, though.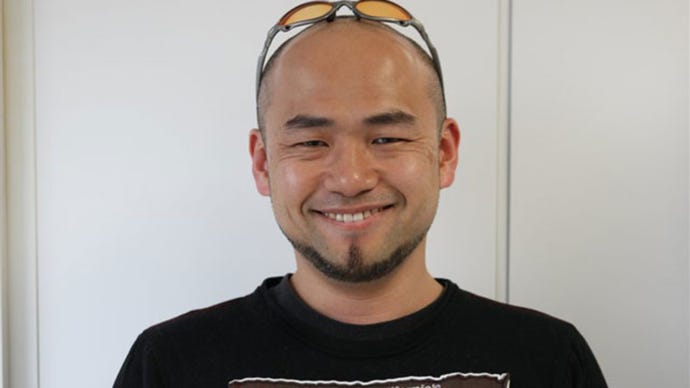 PlatinumGames has announced that Hideki Kamiya, director of games like Bayonetta, is leaving the developer next month.
Earlier today, PlatinumGames shared a statement on Twitter that Hideki Kamiya will be leaving the studio in October. "We regret to announce that Hideki Kamiya will be leaving PlatinumGames on October 12, 2023," reads the statement. "We are truly grateful for his creative ideas, leadership, and contribution to the growth of PlatinumGames from our start-up to this very day. We believe that he will continue to succeed in his future endeavours as a game creator. We are looking forward to seeing the game industry grow into a better place with him in it. We wish him all the best for the future!"
Outside of being a key lead on numerous PlatinumGame titles, where he directed games like Bayonetta and The Wonderful 101, he was also one of the four founders of the studio, as well as the current vice president. Kamiya shared a brief statement on Twitter himself, where he wrote "This came after a lot of consideration based on my own beliefs. and was by no means an easy decision to make. However, I feel this outcome is for the best. I will continue to create in my Hideki Kamiya way. I hope you'll keep your eyes peeled."
One thing that isn't clear at this point in time is the state of one of PlatinumGames' upcoming games, Project G.G. Kamiya was slated as the director on this project, and it was meant to be the last of his trilogy of hero games, which were preceded by Viewtiful Joe and The Wonderful 101. Whether or not development will continue on Project G.G. remains to be seen.
Kamiya has a long history in the industry, having worked on the original Resident Evil as a system planner, and later directing titles like Resident Evil 2 and Devil May Cry while at Capcom, and Okami at Clover Studio. The game maker is also known for his liberal use of the block button on Twitter, so maybe don't question him on this one in his replies if you enjoy following him.
However, I feel this outcome is for the best.
I will continue to create in my Hideki Kamiya way.
I hope you'll keep your eyes peeled.
(2/2)

— 神谷英樹 Hideki Kamiya (@HidekiKamiya_X) September 25, 2023