Battlefield 1's player base just keeps growing - it hit 21 million by the end of June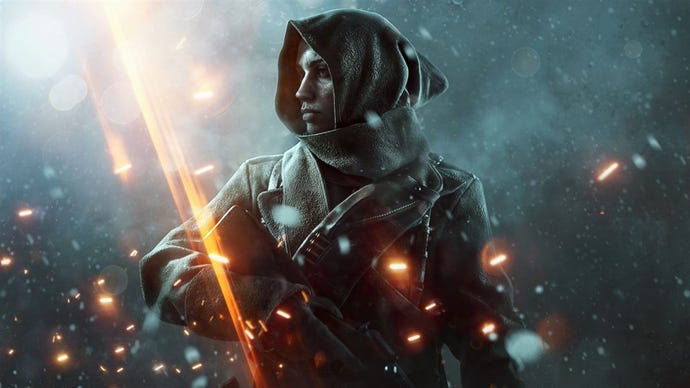 Battlefield 1 continues to be popular with players, and it has gained another 2 million since March 2017.
EA announced today there are 21 million unique players diving into Battlefield 1. This figure is up from the 19 million reported for the fiscal year ending March 31, 2017.
In a call to investors following the financials release, EA dropped a little tease regarding Battlefield 1's gamescom 2017 showing, saying it will show off "a new way to play Battlefield I built for competition and designed with direct input from our Battlefield community".
Later, the publisher said it would show "a new offering that will bring the richest Battlefield 1 experience yet, including the all-out warfare, epic multiplayer battles and War Stories campaign that have defined the game plus new maps, deeper progression and additional fan-favorite game modes, all in a single package".
EA CEO Andrew Wilson said the publisher has "a dozen new titles" in the works, all built on Frostbite. He also mentioned EA is researching "areas like neural networks derived from our data sets, cloud infrastructure to deliver streaming experiences, virtual humans and AI".
While financial numbers can be rather boring, we've posted some figures below pertaining to FIFA, digital and packaged goods.
FIFA 17 continued to do well, fared well too as FIFA Ultimate Team unique player population was up by 11% year-over-year (yoy) compared to Q1 of fiscal year 16/17. And the FIFA Mobile unique player base also stands at 95 million per end of quarter's end on June 30, 2017.
Digital sales for the quarter came in at $681 million, up from $568 million yoy. Revenue from packaged goods were down yoy to $570 million compared to $582 million during Q1 FY 16/17.
Breaking digital sales down by platform, console sales brought in $368 million, up 25% yoy, while PC and other brought in $163 million, up from $133 million yoy. Mobile contributed to digital revenue with $150 million added to the Q1 pot.
Broken down by sales type, full game download sales contributed $111 million to net digital sales, Live Services which houses DLC, $420 million and mobile $150 million.
For the full quarter, net revenues were up by 14% to $1.45 billion yoy, and 60% came from digital sales.