Battlefield 1 pulled in over 19 million players by the end of March, UFC 3 out early 2018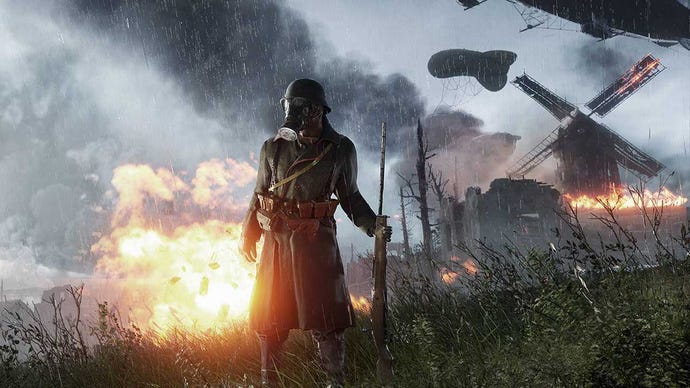 Battlefield 1 is a hit with players. Over 19 million players, to be precise.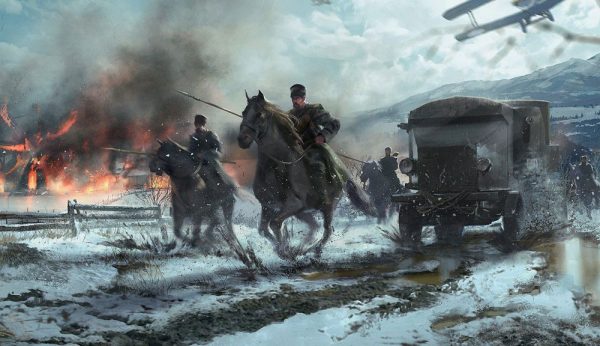 The large figure was announced by Electronic Arts today in its latest financial report for the fiscal year ending March 31, 2017. According to the report, by that date, Battlefield 1 had more than 19 million players joining the game.
That's a 50% increase over Battlefield 4 in the comparable period, said the firm.
FIFA 17 fared well too, with more than 21 million players and 12 million dove into the game's new story mode "The Journey". FIFA Ultimate Team also saw a 13% year-over-year (yoy) increase in players, through the end of Q4 2017.
The firm also noted EA Sports UFC 3 would be released in early 2018, which was noted on the release slate slide seen below for Q4 2018. It's expected to be released on PS4 and Xbox One, as the slide didn't have PC listed.
Monthly active users during the quarter for The Sims 4 increased 33% year-over-year, the company was the number one selling publisher on PlayStation 4 and Xbox One consoles in the west, according to available sources and EA estimates.
For the fourth quarter, digital revenue came in at $934 million, compared to $715 million during the same period in 2016.
Packaged goods and other net revenue for Q4 were $593 million, which is flat yoy. Total net revenue for the company in Q4 was $1.5 billion, up from $1.3 billion in Q4 2016.
Total revenue for full year 2017 was $4.8 billion compared to $4.4 billion yoy. Digital net sales of $3 billion for fiscal 2017 was reported (up 20% yoy), making up 61% of total net sales for the company.
A call to investors will go live here shortly, and if anything interesting comes out of it we'll let you know.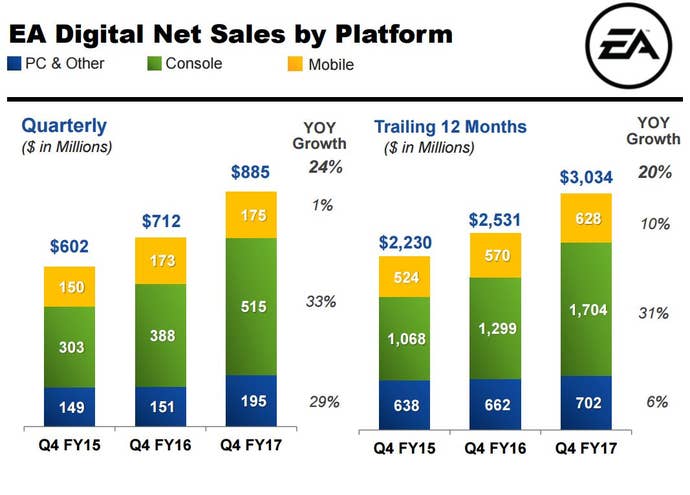 It's doubtful EA will discuss game details on Bioware's new action-adventure title slated for release sometime around the end of Q4 2018, FIFA 18, or any additional information on Star Wars: Battlefront 2. That will likely be saved for EA Play, which takes place the Saturday before E3 2017.
The firm may touch lightly upon the new Need for Speed out in Q3 2017, and maybe some more on Titanfall 2 extra content.
It's possible we may hear how well Mass Effect: Andromeda is doing, as metrics for the game weren't provided in the financial release or slides.