Millions of players logged into Battlefield 4 and Star Wars Battlefront over the last three months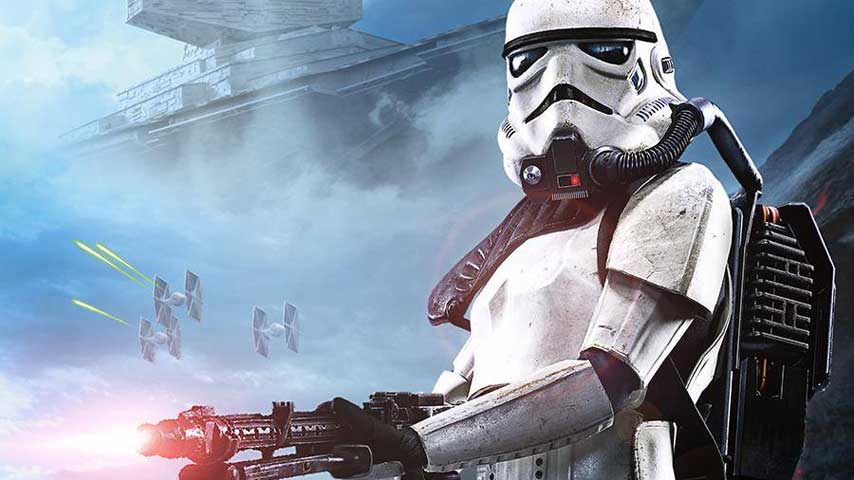 Millions are still playing Battlefield 4 and Star Wars Battlefront, according to the latest financial report from Electronic Arts.
Per the report, the Battlefield franchise, led by Battlefield 4, had more than 11.5 million unique players during the first quarter of its current fiscal year.
Star Wars Battlefront had over 6.6 million unique players during the quarter, and Madden NFL 16 unique players increased by more than 20% year-over-year.
EA also noted the EA Access subscriber base more than doubled year-over-year.
For the quarter ending on June 30, EA reported net revenue of $1.27 billion compared to $1.2 billion year-over-year (yoy). You will notice that's rather flat.
The firm said 54% of that revenue came from digital, which accounted for $689 million (compared to $623M in Q1 FY16).
Extra content made up $300 million of the digital revenue while $137 million was made from full game downloads. Subscriptions added $87 million, which includes EA Access and Origins Access.
The firm said $165 million was pulled in by the mobile sector of the business.
"Our digital business drove this quarter, particularly out performance from FIFA Ultimate Team on console and Star Wars: Galaxy of Heroes on mobile," said CFO Blake Jorgensen. "This success along with the launch of NBA LIVE Mobile gives us great confidence in our ability to operate and add new live services through the year."
EA also seems rather excited about the console upgrades on the horizon. According to CEO Andrew Wilson, upgraded console models such as PlayStation 4 Neo and Xbox One Scorpio will help "extend the console life cycle."
Wilson also reiterated the firm is working on Virtual Reality and Augmented Reality titles.
He said EA is excited over PlayStation VR, as it has "a great price point" and great tech. Wilson said he played a rather "exciting" title one of the development teams has in the works.
Whether that game was Star Wars Battlefront: X-Wing VR Mission, which was announced for PSVR at E3 2016 - or an unannounced title - wasn't mentioned.
The firm is looking into how it can invest in virtual reality across all platforms in which it is available. Wilson said he thinks it will revolutionize the way games are played.
As for Augmented Reality, EA is excited over the interest in Pokemon Go, and how it has introduced Augmented Reality to the masses.
The call to investors has ended, and once the transcript has been posted, we'll pull anything of interest out of it.
You will find it in the news section, as always, instead of in here.