Batman: Arkham Knight should finally be re-released on PC "in the coming weeks"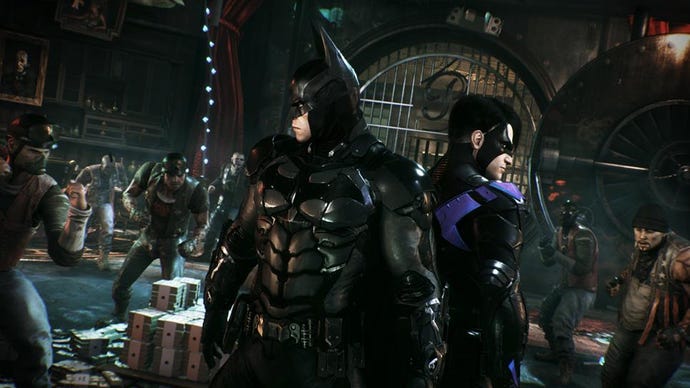 If you're still waiting to buy and play Batman: Arkham Knight on PC, it sounds like you won't be waiting too long now.
As it turns out, Warner Bros. Interactive Entertainment included a little hint of the game's impending PC re-release in the press release for the new Tumbler and Arkham Asylum skins DLC.
Towards the bottom of the release - far removed from the juicy information about new content - we found this:
"Batman: Arkham Knight is based on DC Comics' core Batman license and is available now for the PlayStation®4 computer entertainment system and Xbox One, the all-in-one games and entertainment system from Microsoft. The PC version of the game will be available in the coming weeks."
That may not be a definitive date, but considering that a big patch was released recently, we'd think the game should be ready for re-release very soon. Odds are that Warner Bros are waiting for new discs to be printed (assuming they don't pull a Konami).
Sales of the PC version of Batman: Arkham Knight were suspended back in June, both digitally and at retail, after reports emerged that the game had received an incredibly poor port that few people could run adequately. There's no word yet on whether PC players will be compensated in any way for the long wait.