Batman: Arkham Knight's big PC patch is out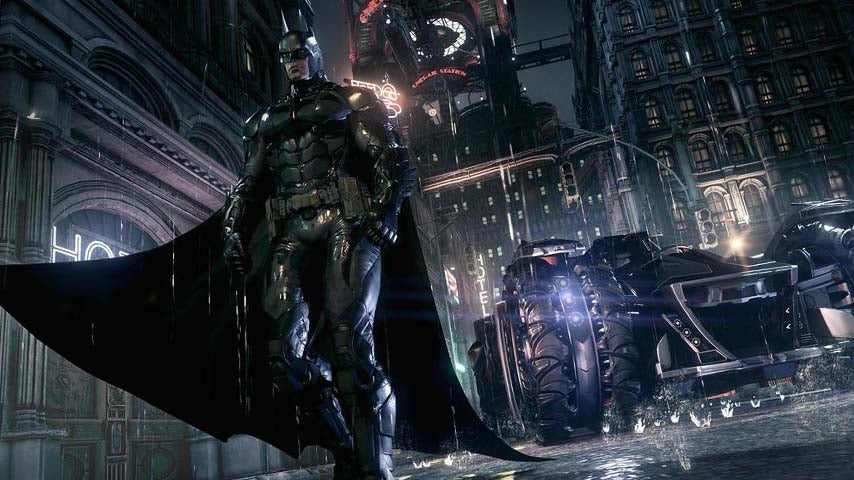 Huge improvements have finally arrived for the PC version of Batman: Arkham Knight, although the game still hasn't returned to sale.
The notes for the interim patch, released today, have been posted on Steam. They include:
Optimizations for system memory and VRAM usage
Improved performance on all GPUs (requires the latest drivers)
More Comprehensive In-Game Settings
Fixed low resolution texture bugs
Fixed hitches when running on mechanical hard drives (HDD)
While work is still on-going on the following fixes:
Adding support for SLI and Crossfire
Adding support for the latest DLC & Season Pass content
Adding support for additional updates such as Photo Mode
Continued improvements and bug fixing for a Windows 7 specific memory issue that occurs on configurations with 8GB of system RAM and some NVIDIA GPUs during extended game play
Continued improvements for Windows 10 specific issues on systems with some AMD GPUs
The patch leaked in beta yesterday, and users reported huge improvements in the game.
Despite this, Warner Bros Interactive has not announced a revised re-release date for the PC version, which has been unavailable since June. The Steam page still lists a 'Fall 2015' release.