Here are some of the best runs from Awesome Games Done Quick 2021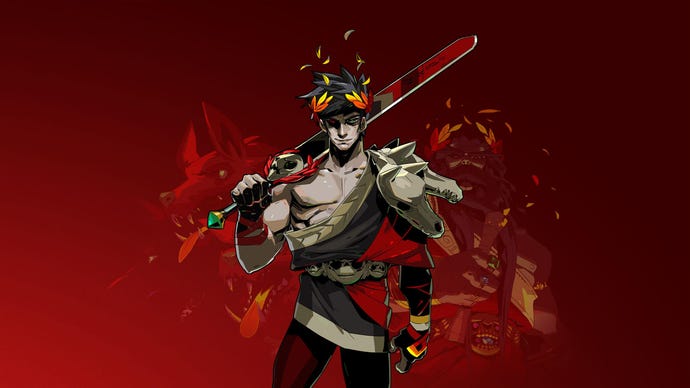 Awesome Games Done Quick 2021 is over now, and as ever, the seven-day speedrunning marathon introduced us to some legendary moments.
more
AGDQ 2021 is the second-highest earning marathon in the event's colorful history, raising an impressive $2,758,847 in donations from the game-playing public for the Prevent Cancer Foundation. That means this year's charity donation is second only to AGDQ 2020.
In case you couldn't keep up with the breakneck speed of the proceedings (and who could blame you?) we've collected some of the most notable runs from this year for you below, so you can enjoy all the skills on show in the speedrunning community at your leisure.
First up, we'd be remiss if we didn't introduce the cream of this year's crop: all C-sides of the hard-as-nails platformer Celeste completed on a dance pad (above). PeekingBoo made the feat look easy, hopping around on a full-size dance pad as he commanded agile protagonist Madeline to clear all the game's most fiendish levels (whilst also nabbing the Golden Strawberries). There are few people out there that could achieve this in 15 minutes with their hands, let alone their feet! Come for the dazzling display of skill on offer, stay for PeekingBoo's serene and informed commentary.
If you're not worn out by watching the Celeste run (we were) and still have some energy left, it's worth checking out the hyperactive kinetic energy of Beat Saber. Kungfufruitcup's dexterous and endlessly impressive dance through the Expert+ version of the game is nothing short of jaw-dropping. Expert+ is intimidating enough, so the breezy and off-hand "we're starting a little simple" comment at the start really sets the scene for this run. Shoutouts to the couch, who each do a great job of explaining why what we're seeing is so awesome.
Taking the phrase 'we can't believe what we're seeing' to its ironic apex, we have Bubzia's 16 Star Super Mario 64 run. The speedrunner managed to blast through the game in 39 minutes (!) whilst blindfolded (!!), keeping track of location and orientation by punching walls, listening for changes in the footstep sound, and listening to the rhythm of the OST. Switching between Wii controller and GameCube controller, Bubzia made this almost impossible feat look almost trivial. A must-watch whether you know Super Mario 64 or not.
If this display of raw talent doesn't satiate your hunger for all things Mario, you can also enjoy the Super Mario Land 2 race that features all the twists and turns you'd expect from a speedrun race as well as a unique rendition of the funky star song...
If you're still Mario-hungry, you can scratch your itch for all things Italian Plumber-flavoured with Super Orb Bros. – a hacked version of Super Mario Bros. 3 run by mitchflowerpower that slices the previous World Record by a margin we're not sure we've seen at a marathon event before. It's stupendous.
Next up, we've got a mind-blowing Shovel Knight: Specter of Torment run that makes a very tricky game look trivial. Moomooakai breezes through the game without so much as breaking a sweat. Charismatic and well-informed (and with some really good commentary coming in from the couch, too) this run is so slick, it could be used to advertise the game. If you've only played the base version of Shovel Knight, this is worth a look for sure – things sure have progressed a lot since 2014.
The Awful Block is a well-known feature of AGDQ, and now (thanks to the newly introduced online format) we're starting to see the so-bad-they're-good titles in the section spill into more sociable hours. And rightly so! That means more people get to see the absolute horror of Zelda: The Wand of Gamelon, completed by Grumpmeister in a merciful 52 minutes. "If you were to print out the piece of paper with the Zelda timeline," says Biscuit on the couch, "[The Wand of Gamalon] is on the back". Too right.
Another Awful Block highlight comes in the form of Energy, a weird and wonderful game that GliitchWiitch managed to set a new World Record in. This was perhaps one of the most charming streams of the marathon overall; good vibes all around. Use this video to brighten your day.
Finally, there's Hades. If you've played through the game enough to have digested its considered and tidal approach to storytelling, then you'll take great joy in watching Vorime absolutely decimate the three-weapon (below). The term 'marathon luck' crops up a few times during this run, and with good reason – this run is a showcase of lightning-fast reflexes and the unique dynamics a rogue-like can throw at you. Vorime deftly adapts to whatever boons and enemies are drawn throughout the randomly-generated dungeons, and the result is a run that makes you realize just how little you know about Supergiant's addictive romp through the underworld.
There's still time to donate: if you want to add a pledge to the ever-increasing donation fund, simply head on over to the GDQ website and you'll find all the instructions you need.
The vast majority of the runs recorded during this year's marathon are live now – with more being uploaded at the time of writing, too – and you can watch them all on the AGDQ 2021 Youtube playlist.
If this has merely whet your appetite for all things speedrunning, you can browse various communities over on SpeedRun.com and maybe even start practicing yourself!