Atomic: Six Days in Fallujah is "not complete"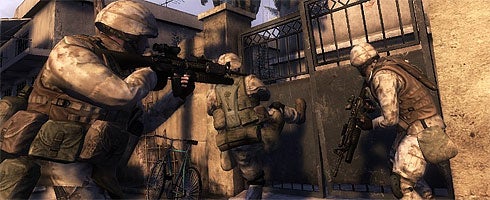 Atomic Games president Peter Tamte has revealed that Six Days in Fallujah is not "complete" and reports stating such were "lost in translation".
Speaking with Joystiq during PAX East, Tamte told the site that the game may have all the levels for it complete, but it still needs additional work completed on the AI and graphics.
Also, Atomic's still in need of a publishing partner for the game, since Konami famously pulled out of the deal last year.
"I can say there are interested parties," said Tamte."The Konami US people were very honest and straightforward with us throughout the process.
"We were very, very surprised. They informed us, and we were surprised when we got the information, but they did inform us a number of days before the public announcement was made."
Despite the initial controversy, Tamte believes that the game has something to offer the public.
"If film can deal with this, why can't we deal with [the Iraq War] in an interactive format where we can get people so much closer to the experiences?", he said. "We do recognize there is something fundamentally different about the fact that it is real people in situations that we've recreated and that we cannot handle it the same way as it would be handled in a fictional game.
"It's one thing to watch what somebody does on a screen, and you can get empathy from that, right? But it's a whole other thing when it's you who has to make those decisions yourself. All of a sudden you understand that situation in a much broader context.
"I guess all I can say there is that we're very, very cautious and considerate of the people who were involved, including their families, in all of those situations without going into details about how we're going to actually do that.
"If I called this game an 'interactive recreation' instead of a 'game,' people would probably understand it a little better".
Atomic still plans to release the game on PC, PS3, and Xbox 360.
Until then, there's always Breach on XBLA this summer, and later on PC.