Assassin's Creed: Syndicate has four special editions, a season pass & two replicas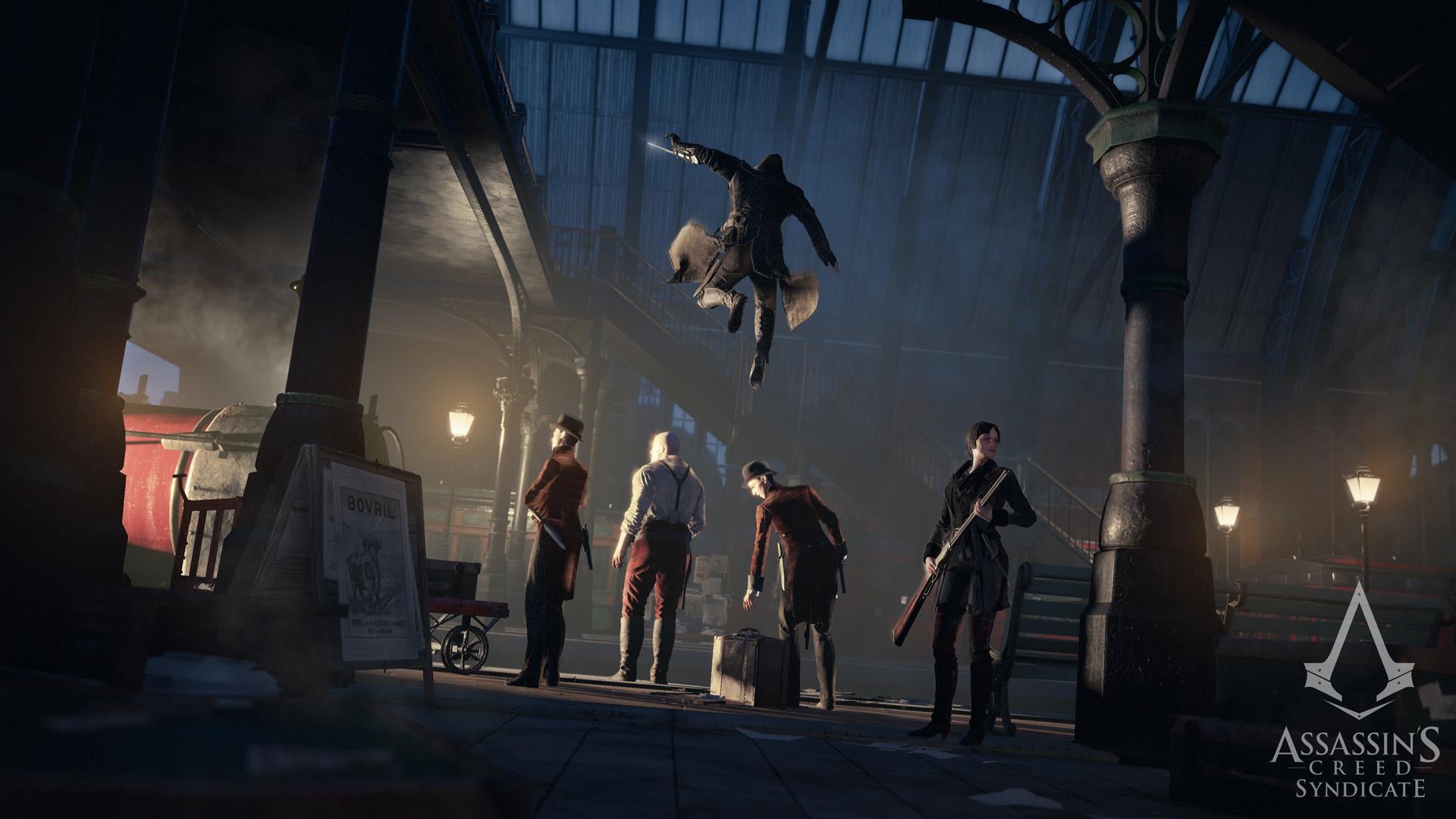 Assassin's Creed: Syndicate was revealed less than 24 hours ago, and already, fans are given the choice between four special editions.
Ubisoft wants to get your money while you're still hyped for Assassin's Creed: Syndicate. The publisher has announced four special editions for the game, a season pass, and replicas of two of the protagonist's tools.
Let's begin, shall we?
Pre-ordering the game's standard edition ($60/ £50) gets you access to the Darwin and Dickens Conspiracy Mission. If you up the offer for the Gold Edition ($90/ £70), you get all that, plus the game's season pass, and an exclusive Baker Street outfit. The publisher has not yet announced the season pass contents, so you'll have to wait on that.
Of the four, three are collector's editions. The Rooks Edition (£60) comes in a collector's box and gets you an art book, a double-sized map of London, the game's soundtrack, the Darwin and Dickens Conspiracy Mission, and the Runaway Train mission.
The Charing Cross Edition is the next step up. It costs £74 and comes in an exclusive collector's box. It also comes with the art book, the London map, soundtrack, the two extra missions, and a 26cm-tall figurine of protagonist Jacob Frye.
The most expensive one is The Big Ben Edition (£115). It comes with everything found in the other two plus the season pass, two special boxes (one for the game and another for the package itself), a hip flask, an exclusive numbered lithograph, chosen by those who pre-order, and a more intricate, 30cm-tall figurine of Jacob Frye.
But that's not all. If you fancy yourself some authentic cosplay tools, Ubisoft is offering two replicas of Jacob's most-used items. I only managed to find those on Amazon US, and either of them will run you $60.
They are the Cane Sword replica:
And the Gauntlet with Hidden Blade replica:
Syndicate is out October 23 on PlayStation 4 and Xbox One.