Assassin's Creed 3 Remastered, Unravel Two, Daemon x Machina demo, more coming to Switch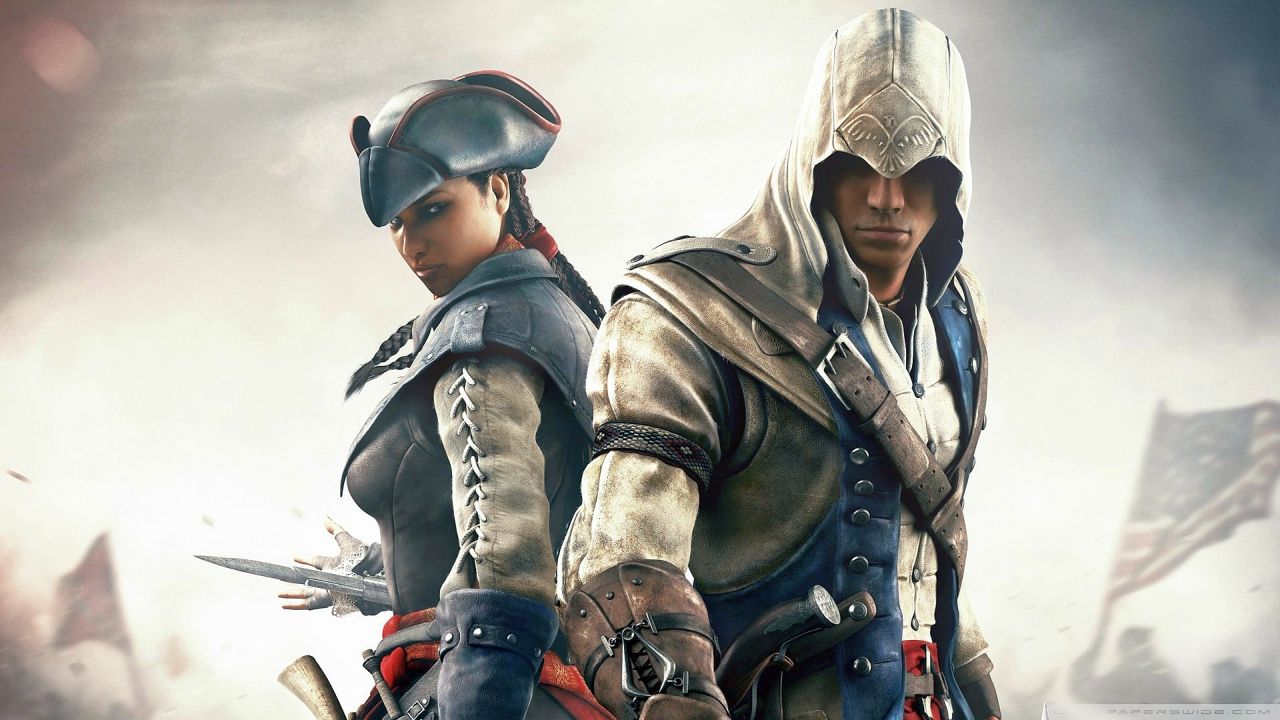 Nintendo dropped a hot bunch of news during its Nintendo Direct presentation this evening. Assassin's Creed 3 Remastered was confirmed along with a release date for Unravel Two and much, much more.
There was so much announced during today's Nintendo Direct, we could hardly keep up.
You probably felt the same, so we've rounded up some of the stranglers into one, lovely post full of information and trailers.
Let's get started.
Assassin's Creed 3 Remastered, Assassin's Creed Liberation Remastered
Once of the worst kept secrets of late was the fact Assassin's Creed 3 Remastered was coming to Switch. It was on two different retail sites and then even Ubisoft outed it early by mistake this past Tuesday.
Switch owners can grab the game on May 21, and it comes with the original game's DLC, along with Assassin's Creed Liberation Remastered.
Ubisoft announced last week Assassin's Creed 3 Remastered would release as a standalone title on March 29 for PS4 and Xbox One. It was originally offered as part of the Assassin's Creed Odyssey Season Pass.
Boxboy + Boxgirl
The fan-favorite puzzle series is back for the first time on Nintendo Switch. In addition to 270 new levels, two players can work as a team to solve puzzles in a new co-op mode.
As a bonus, players who complete the game can access a new adventure starring Qudy. The game will release on the Nintendo eShop on April 26.
Daemon x Machina demo
Starting today, a free demo for Daemon x Machina called "Prototype Missions," is available for a limited time through the eShop or Nintendo.com.
In the demo, players can battle through four different missions while testing out the game's controls and mech customization. After playing, select players will receive an email containing a link to an online survey. Filling it will provide feedback about the game and sent to director Kenichiro Tsukuda and the development team.
Currently in development, the game is scheduled to release for Switch this summer.
Deltarune
The next game from the creator of Undertale is coming to Switch, and you can grab Chapter 1 for free on Nintendo eShop beginning February 28. You can grab it on PC now and soon on PlayStation 4.
Deltarune, a spin-off of Undertale, stars a human named Kris. Monsters have invaded the Earth, caused all sorts of problems resulting in him falling from Earth alongside his classmate Susie into the "Dark World." Once there, they find out they are "heroes" sent to restore balance to the world.
Chapter 2 of Deltarune is currently in the works and without a release date.
Captain Toad: Treasure Tracker Update and Special Episode DLC
A new update is now available for Captain Toad: Treasure Tracker. With the update, all courses in the game will support a new two-player co-op mode featuring a second Toad to explore simultaneously with a friend.
And on March 14, new paid DLC arrives adding 18 new challenges to the game, including five new courses and new Shiny Crowns, which can be obtained in each course.
Newcomers can grab Captain Toad: Treasure Tracker game together with the updates and all the new Special Episode content in a digital bundle available for purchase on the eShop from today.
Players who purchase the bundle or the Captain Toad: Treasure Tracker – Special Episode DLC will receive early access to one of the courses in the Special Episode, with the remainder of the courses launching on March 14.
If you're still on the fence with this game, give our review a read.
Unravel Two
The sequel starring cutie creatures made of yarn is coming to Switch next month.
In the side-scrolling platformer, you will control a pair Yarnys as they navigate environments. Players traverse platforms and avoid hazards by swinging from yarn lassos. Be careful of critters: your Yarnys are defeated when eaten by a fish, grabbed by birds, crushed by boulders, or run over by cars. Yikes.
Single-players can switch between two Yarnys or have a friend take controls of the other in local cop-op.
Released for PC, PS4 and Xbox One in June 2018, Unravel Two will finally make its way to Switch on March 22.
Grid Autosport
Announced for the system back in December, the racing-sim comes to Switch this summer.
You can expect a mix of high-speeds, realistic handling and a difficulty level which scales to your skills. Drive some of the world's fastest cars and compete in Circuit of Spa-Francorchamps or race around the narrow city streets of Barcelona.
All Grid Autosport DLC is included in this version of the game, with 100 cars, 100 circuits and additions such as tilt and custom controls.
New Star Fox Missions in Starlink: Battle for Atlas
The Starlink: Battle for Atlas digital update coming in April will add new Star Fox missions to the Switch version of the game.
Play as Peppy, Falco and Slippy to help aid the fight to down Star Wolf's lieutenants, Andrew, Pigma and Leon, in a series of challenging missions.
Additional content released as part of the update includes new starship races, faction missions and more.
Disney Tsum Tsum Festival
Disney's Tsum Tsum are coming to Nintendo Switch in an exclusive new game. In Disney Tsum Tsum Festival, players connect matching Tsum Tsum to clear them and set a high score. Up to four players can compete against each other in local or online modes when the game releases later this year.