Arma 3 Sells 1 million Copies, celebrate with some Kart DLC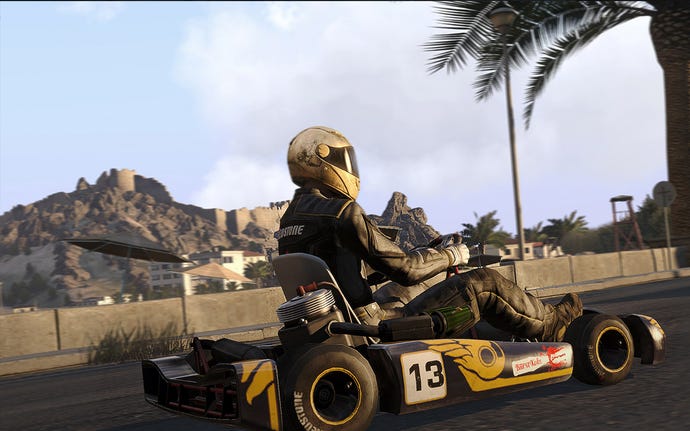 Czech game developer and publisher Bohemia Interactive might have been catapulted into the mainstream spotlight because of zombie survival game DayZ, but it's made its roots in tactical war games.

Arma 3, a war shooter, is doing well for itself, even without capturing as much attention as its better-known cousin. Bohemia announced that the game had surpassed 1 million copies in sales. The company also released the go-kart DLC that it had joked about as an April Fool's joke. It can be bought as a $1.99 download.
The go-kart DLC will be the first that adheres to Bohemia's new DLC policy. Users that have not purchased certain DLC will not be locked out of the content. Instead, there will just be limitations placed on the DLC. For instance, users who decide to try out a DLC without paying for it may have access to the content in the editor and in multiplayer, but not in single player. Additionally, they'll receive notifications about the fact that they're using the DLC without having bought it. The example Bohemia offered up was the Helicopters DLC. Individuals that don't own the Helicopters DLC will still be able to ride in helicopters and interact with them, but will not be able to get behind a gun and shoot on a helicopter.
The company's entire DLC policy is detailed in a development blog post.
Now here's a neat video showing off the Karts DLC and other rather... interesting elements in Arma 3.