Arma 3 Apex adds 13 weapons, 10 vehicles, four player co-op campaign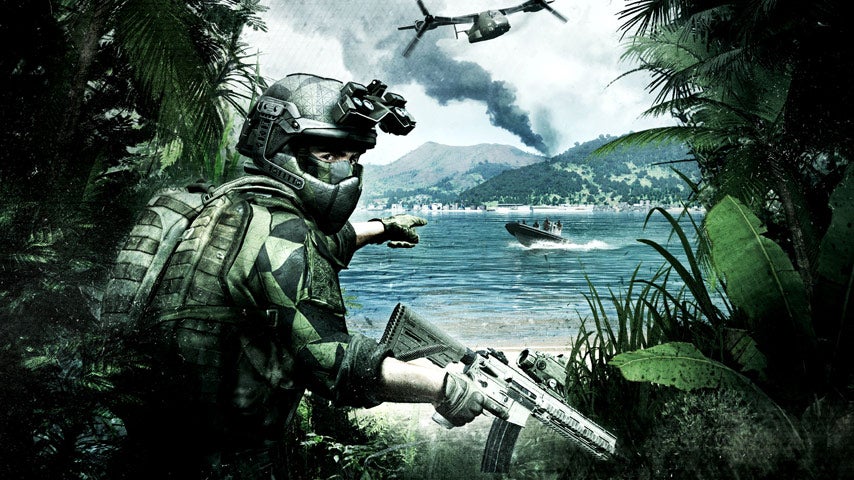 Arma 3 Apex is the "pinnacle" of 15 years of Bohemia's military sim. That's a pun, see.
Arma 3 Apex adds 13 weapons, 10 vehicles, four player co-op campaign
Lots of Arma 3 Apex news today for those eagerly awaiting this major expansion. Although you should devour the video and information below immediately, it only seems fair to warn you there's no release date on offer.
What we do have is a release date for the release date (oh, video games). Tune into the PC Gaming Show during E3 2016 to get the goss.
Meanwhile, here's today's intel drop on the full contents:
100 km² South Pacific island archipelago Tanoa
New Syndikat faction, NATO & CSAT special forces, and Pacific expeditionary units
13 new weapons, new uniforms, headgear, backpacks, NVGs, weapon optics
10 new vehicles including new vehicle classes:
VTOL, LSV, and more
1-4 player co-op campaign supporting online
drop-in/drop-out
The Arma 3 Apex website has specific details on each of these items, if you don't have the time to watch the developer diary.
Apex is now available for pre-order at a 20% discount on list price, which means it currently goes for $28/£20/€24, via Steam and the Bohemia Store. If you don't already own Arma 3 an Apex edition is available which includes the base game and a pre-order on the expansion.
In the lead-up to Apex Bohemia has made significant changes and additions to Arma 3's tech and feature set, including an audio-visual upgrade, 3D Scenario Editor, new server browser, enhanced mod handling, Quick Play, vehicle-in-vehicle transport, weapon switching, better squad communications and a new spectator mode.