Apex Legends leaks reveal survival mode, new Legends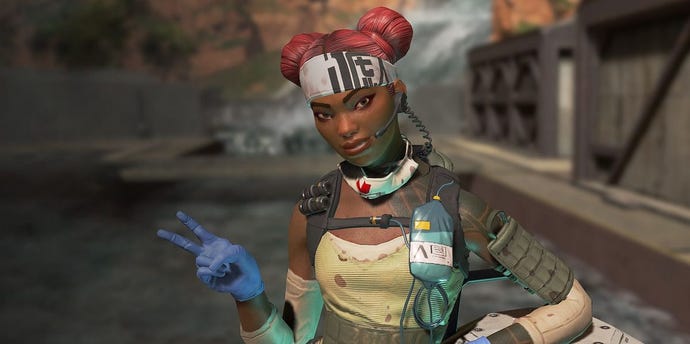 Just like it has been the case with Fortnite, a community of modders has sprung up around Apex Legends to dig through its files looking for unannounced content.
Dataminers going through Apex Legends files have found various references to new game modes, new characters (Legends), and even some fresh cosmetic content.
Of course, there's no guarantee any of this will make it into the live game, as some could just be remnants of scrapped content, but it can be fun to take a peek behind the the curtain.
GamingIntel and @RealApexLeaks found references to a very interesting new mode. Simply referred to as Survival in the in-game files, the mode appears to feature spectator and commentator NPCs who will cheer players on, and even perform a few emotes of their own.
It's not yet clear how this particular mode is going to play out, or even if these exciting features will end up making it into the final version, but there's something interesting there you don't find in other battle royale games.
In relation to the same mode, RealApexLeaks also found references to a replay system. This appears to be a simple kill replay like what you might see in Call of Duty, or Titanfall. As it stands, Apex Legends does not offer a kill replay system of any kind, though you're free to spectate remaining players after dying.
Speaking of new modes, @ApexUpdate found entries in the game's code that mention solo, and duos modes. Apex Legends does not currently have any modes other than three-player squads, but solo and duos were among the first requests players made.
Respawn already promised new characters in the game's year one roadmap, and according to new leaks, some of their abilities may have been exposed ahead of time.
RealApexLeaks found entries for at least two upcoming heroes. The first, called Octane, appears to have some sort of stim injection, but the description doesn't mention what it actually does. Likewise, another is called Wattson, and his ability is a deployable Tesla Trap.
Finally, and likely unsurprising to many, there's going to be Twitch Prime-exclusive content. From the description, it appears this will come in the form of a new Pathfinder skin, and five Apex Packs.
The first big content drop for Apex Legends is scheduled for sometime in March, with the launch of the battle pass. We're likely going to hear about some of these in the lead-up.