Apex Legends players discover a new dimension to the amazing supply bin jump bug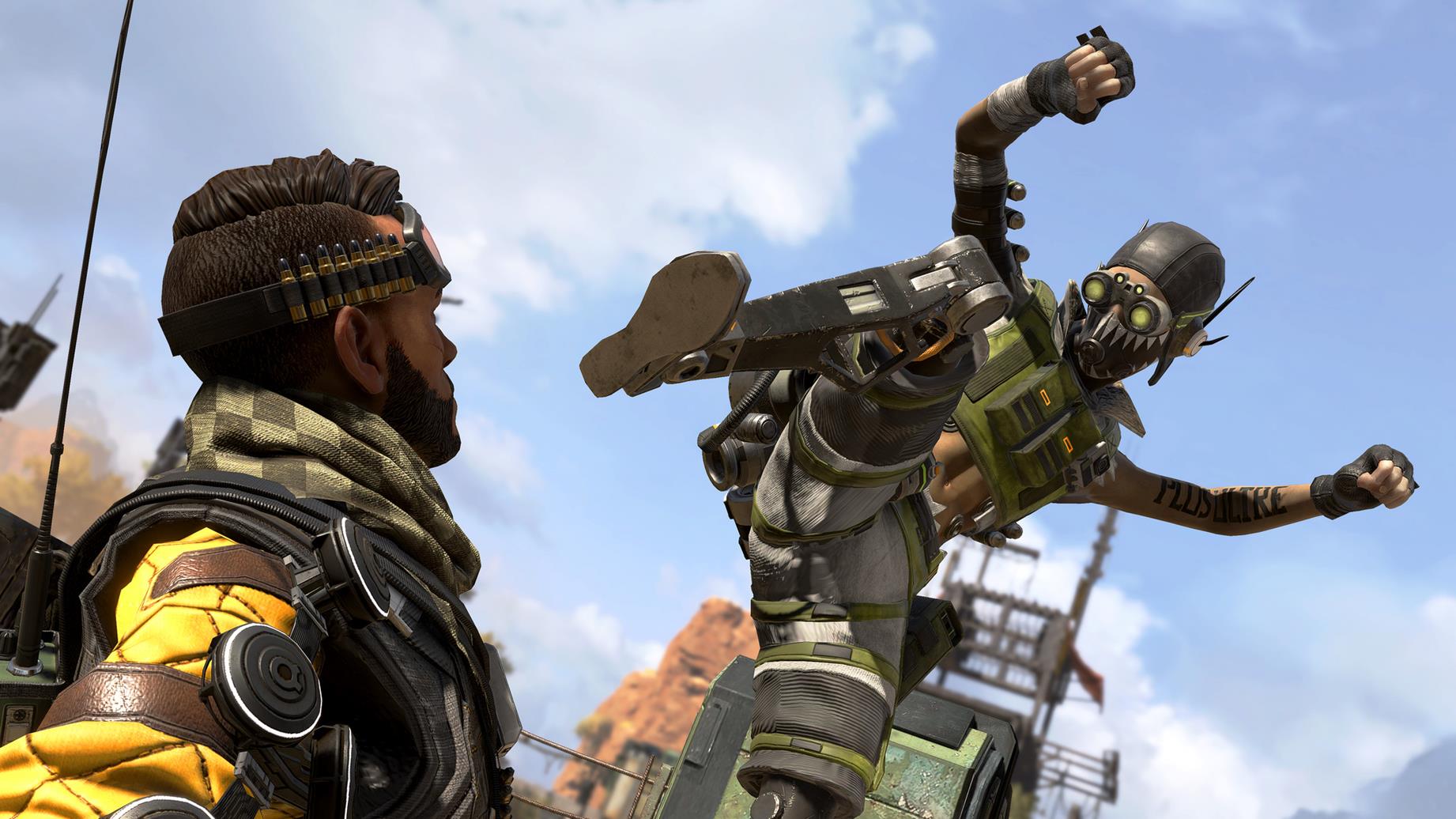 The infamous Apex Legends supply bin jump trick can be controlled, as if it wasn't already amazing.
Recently, Apex Legends players discovered - probably by accident - that you can use supply bins scattered around the map as jump pads. To do this, players found that you need to open the lid, and punch it a few times from the inside.
This, somehow, causes jumping on top of the open lid to catapult you massive distances. The jump is much higher than what you might get from an Octane jump pad or through any other sanctioned mean. And, thanks to Apex Legends having zero fall damage, players have been making use of this trick to fling themselves right on top of unsuspecting enemies.
But that's not all. Reddit user Calvin304 discovered that you don't have to execute the jump immediately after triggering the exploit. Calvin304 realised that the jump can effectively be "stored" - sort of like a charge - for use later when needed.
Just in case the initial idea of getting on top of a box to get an extra-high jump wasn't bizarre enough, it now appears the jump itself is tied to your character somehow. The Reddit user recorded a video of it in action.
It's not clear what triggers this bug, or how long the charge can last, but it's fascinating nonetheless.