Apex Legends ups the level cap and Apex Pack earn rate, still nowhere near as rewarding as Overwatch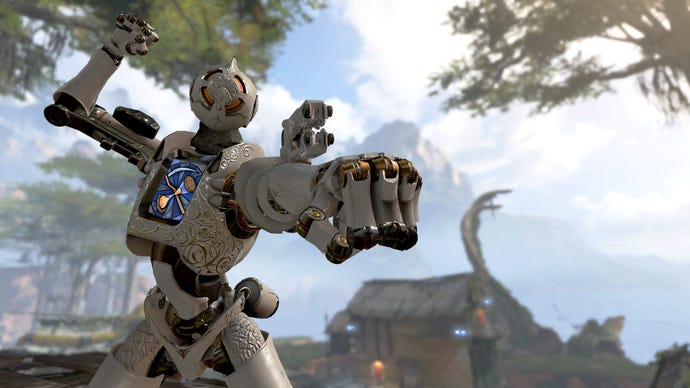 Levelling up in Apex Legends will soon become more rewarding, though perhaps not quite where it needs to be.
Apex Legends developer Respawn has outlined a big change to the progression system in the game. Previously, profile levels capped at 100, a cap many regular players reached shortly after launch.
While levels don't gate content in battle royale games, in Apex Legends' case, they were players' only means of earning free Apex Packs (loot boxes). Unlike Overwatch, Apex Legends doesn't award these boxes at every level.
Beginning December 3, the level cap is getting increased to 500. Reaching all 500 levels will now earn players 199 Apex Packs, a decent upgrade over the previous 45. Between levels two and 20, players will earn one Apex Pack at every level. This then changes to one pack per two levels between levels 22-300. From 305 up to the 500 cap, you'll earn one pack every five levels.
Sadly, this is still not quite on the same level as Overwatch, though it's worth noting that Apex Legends may not have enough cosmetic content to justify awarding a pack at every level.
Respawn is also smoothing out the levelling curve to make it easier to reach 58, and reducing the required XP to hit 100 by 5%. Levels 59 and beyond will remain at 18,000 XP per level.
Players will earn a unique gun charm for every 100 levels. Beyond that, 36 new gun charms have been added to the pack loot pool. Legend Tokens are not going away, either, and will continue to be awarded each level, and at 18,000 XP beyond the new cap.
The better news for existing players is that Respawn will retroactively award everyone their missing packs when the new system rolls out next week. Depending on your current level, you may find up to 14 Apex Packs waiting for you when you next start the game.
All of these changes will arrive on December 3, and you can hit the link above for a look at the new charms debuting with the update.