Antoniades: Naughty Dog is "best console developer in the world"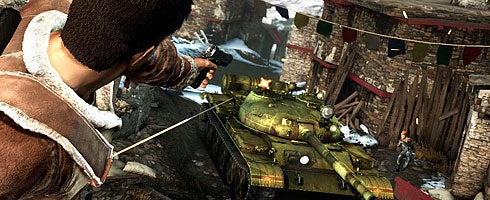 In a recent interview with Strategy Informer, Ninja Theory boss Tameem Antoniades has been dishing out the praise to Uncharted creator Naughty Dog.
"In terms of what we're trying to achieve, I think both the studio and I have the highest admiration for those guys," he said.
"They're the best console developers in the world at the moment."
While Antoniades places the Uncharted 2 team on the highest pedestal, timing meant Drake's latest didn't have much influence on the upcoming Enslaved.
"We were working on the game two years before Uncharted 2 came out, and by that point it was too late to [change] direction," he said.
"It wasn't like we were trying to copy them; our game's got a totally different story, different characters, focused more on melee combat, and a different setting."
You can read more on Antoniades's thoughts from our recent interview with the developer.
Enslaved is being published by Namco Bandai and will be released this autumn for 360 and PS3.