Taiwanese police return lost Switch by messaging owner's Animal Crossing friends
Police in Taiwan recently discovered the identity of a person who had misplaced his Switch by logging into Animal Crossing and messaging his friends.

The news comes from Taiwanese site CTS, and was roughly translated and summarized on ResetEra.
"The story goes that the Taiwanese player brought his Switch to the ATM to withdraw some cash," wrote the ResetEra poster. "While he was taking the money, he put his Switch on top of the ATM and forgot about it."
"His Switch was picked up by a stranger, who sent it to the police," the post continues. "Fortunately the Switch has a copy of Animal Crossing: New Horizons, so the police sent a message in the game to his AC friend, with the address and numbers of the police station, and told his AC friend to contact the owner and get his Switch back."
"It worked, and the owner was notified by the friend who managed to get his Switch back successfully."
It's a lovely story, really, right from the fact that somebody was honest enough to turn it into the authorities as opposed to just nicking it, to the idea of a couple of people going, "well, what do we do with this yoke then? S'pose we better turn it on and see if your man has any mates we can get in touch with."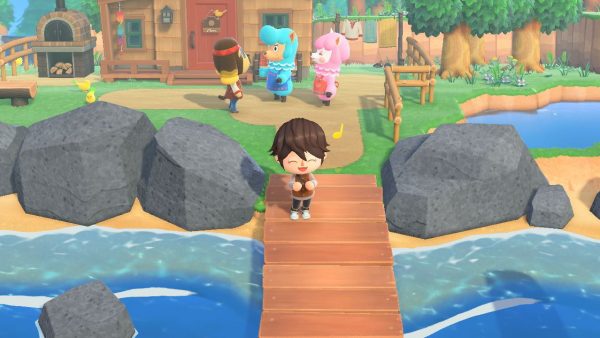 On the flipside, Animal Crossing also attracts loads of absolute chancers. For example, the new water update is cool - you can go swimming! - but it actually enables thieves to easily enact their horrid antics, in that scammers can just swim around your fortified fencing and steal all your shit.
That's before I even even mention the people who are selling rare villagers online for frankly extortionate prices - which Nintendo has explicitly stated is against the rules. Honestly, it's great to see something nice happen instead of hearing about scammers in speedos and people trying to make a few quid off of RNG villagers.