Analyst says 360 will be third place by 2015, and that's OK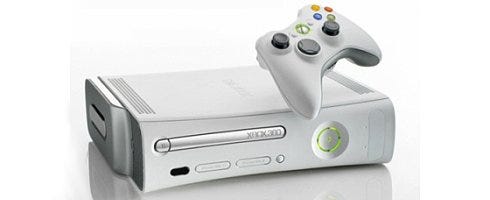 Wedbush Morgan's Michael Pachter expects the Xbox 360 market to drop to third by 2015, due to the lack of saturation in the Japanese market. However, all can still be well for the console, even in third place.
"We expect the dominant console at the end of the this cycle to be the Wii, as we think that the console's low price point, innovative control mechanism, and compatibility with standard definition televisions will provide it with a competitive advantage over the next two years," he wrote in a company report which also cited the eventual release of Wii "Plus", a.k.a. Wii HD.
"We think that the PS3 will capture significant market share, primarily due to Sony's victory in the high definition DVD format war, and will end up in second place by 2015. Although Microsoft's Xbox 360 enjoyed a first mover advantage, we think that its market position will fade to third place due to lack of penetration in Japan."
Xbox 360 could end up a winner, even in third place though, because of Xbox Live which attracted 2 million users the last generation, and due to over 20 million members using Live which is 65 percent of all 360 owners.
"With over 10 million members (only 1 million of whom are Xbox Live Gold members), the Netflix installed base has an incentive to purchase an Xbox 360 and to join Xbox Live," he continued. "We expect the pace of game and movie downloads to increase exponentially over the next few years, and estimate that Microsoft generates over $100 million in profit annually from downloads.
"Microsoft has positioned the Xbox 360 to be an Internet and Entertainment hub in the living room. With the rollout of Project Natal expected in late 2010, we think that Microsoft will position itself as a centerpiece of the living room. We envision the addition of Internet television, video on demand, and open Internet access over the coming years, once Microsoft has decided how best to monetize its product offering."
Whew.