A2M reveals Naughty Bear, a murderous stuffed critter with an axe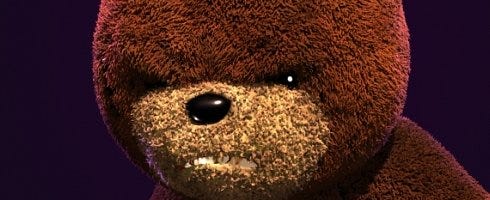 505 Games has announced Artificial Mind and Movement's (A2M) new game, Naughty Bear, which is a "violent action game starring an animated, stuffed bear who swears revenge on other jerk bears for failing to invite him to a party".
He wields dual axes and chops ninja bears to bits, if the teaser site is any indication.
In the game, you hurt the other bears and garner Naughty Points through 30 different stages. The more "deviant and maniacal" you are, the more Naughty Points you accrue.
Sounds like effing win to us. Then again, we did this sans points with our bears as a kid anyway.
Thanks, Joystiq.