A dedicated fan is building a working Pokemon Red in Minecraft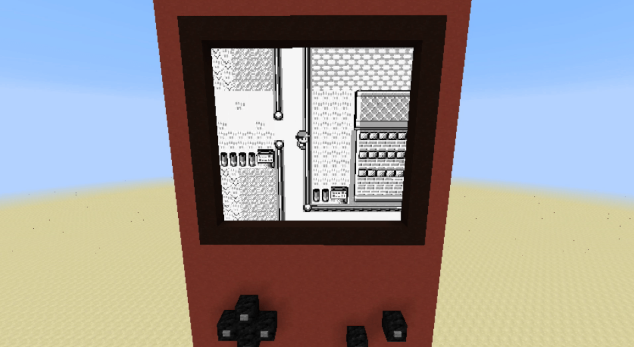 One very, very talented and dedicated Minecraft fan is attempting to recreate a working Pokemon game within Minecraft.
Reddit user Magib1 has been working for a while on creating a functioning Pokemon Red in Minecraft. If this sounds insane, it's because it is.
Magib1 is looking at this as a port of the game, designed to run on the screen of a Gameboy Colour. This is kind of like having a mini-Gameboy Colour within the game, underneath the actual port he's working on.
"When the player clicks, a reader armour stand moves and clones the row of new textures behind the display," he explains. "Display armour stands then detect the block type and stick the corresponding texture on their head before moving. The player model is just swapping between a static walking and standing texture."
Here's the map he has right now:
Magib1 has been working on it alone for over two months now and expects it'll take three for four more months to nail the core mechanics. Find out more and see it in action through here.
Thanks, Kotaku.